This one's for the yearbook
This one's for the yearbook
This one's for the yearbook
by
Rubius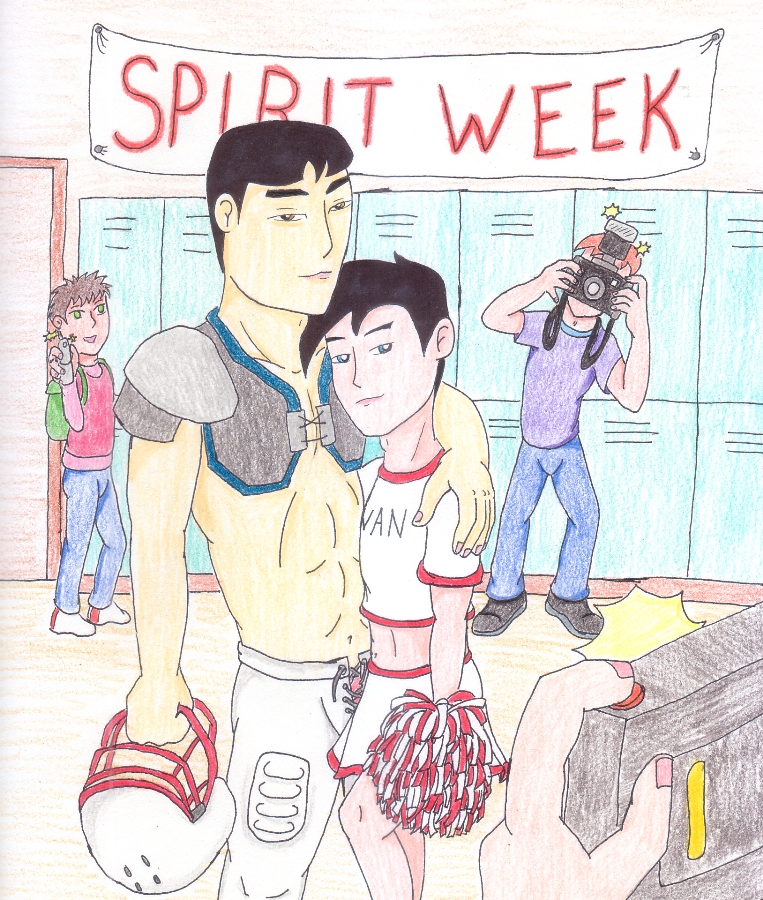 Description
I LOVE THIS PICTURE!!!

This is the best Danny I have ever posted. I love the way he looks, the face came out flawless, he has great body proportion, the colors are just great, and I got his height correct with Kwan's. I FREAKING LOVE THIS PICTURE.

I have another picture of Danny's face that I think is better, but it is on line paper and I'm afraid I will ruin it by inking it. :(

I came up with this idea about a year ago and just haven't been up to drawing it. I knew it would take a lot of time to complete. This picture took about 9 hours, 5 hours to draw and ink and 4 hours to color. I wanted everything to be perfect.

I'm even happy with the sports gear that I drew. I almost never draw sports gear. I had to get 3 different pictures just so I could get Kwan's padding correct. That cursed pom-pom is what took the longest time. It just didn't look right and so I had to keep erasing it. I'm just glad it is over with and I have the fruits of my labor to enjoy.
General Info
Comments
17
Media
Colored Pencil / Crayon
Time Taken
Reference