Welcome Home Kwan
Welcome Home Kwan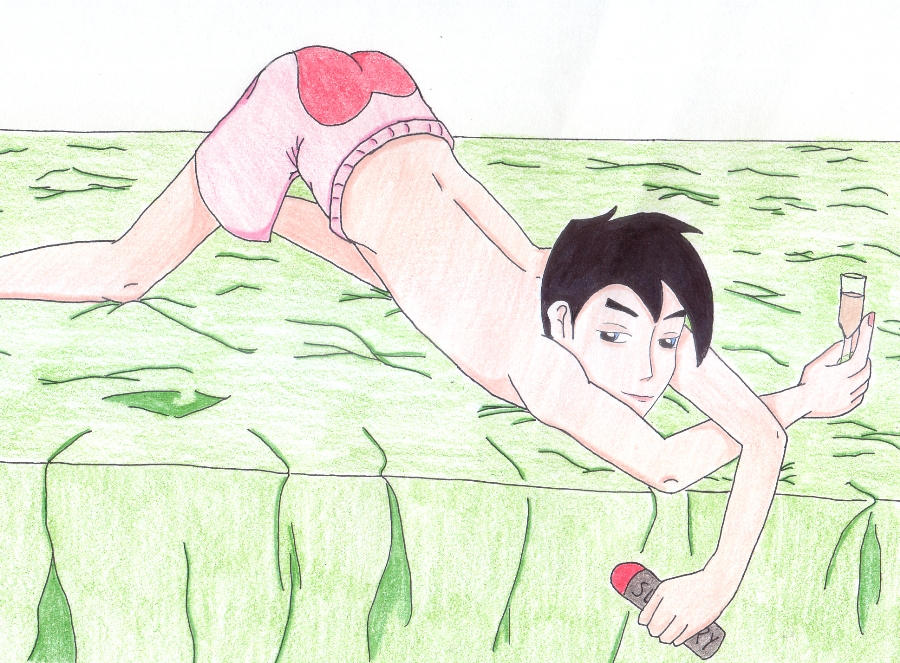 Description
Kwan shuffled into his apartment and slammed the door shut with his foot. He let his backpack fall to the floor and winced slightly as he saw his textbooks and notepads cascade into the hallway.

Grumbling to himself Kwan kicked a few books against the wall and made his way to the kitchen, where he promptly plopped three sacks of groceries onto the kitchen counter. He quickly unloaded his groceries noticing that the cashier had placed his eggs in the bottom of one bag, his bread in the bottom of another, and smashed almost every box in the third.

Kwan gritted his teeth and mumbled a few choice words as he tossed the broken eggs, carton and all, into the sink. Kwan continued his task and growled to himself about his crap-tacular day.

His first complaint was the power failure in the middle of the night which of course reset his alarm, causing him to be late to his first class. The same class in which he recieved his first graded test. Kwan was new to the whole college thing but he was sure a "57" on a college exam was about the same as a "57" in high school. His second class wasn't much better as he was paired with Paulina and Sam Manson for a group project. It wouldn't be so bad if the two girls didn't hate each other so much. Then there was the flat tire, which made Kwan late for his third class of the day. Now he had squashed bread, oozing eggs, and leaning boxes to contend with.

Kwan clenched his fists and banged the cupboard door shut. He decided that maybe a shower would ease his stress. Kwan made his way to the bedroom to grab a change of clothes. He opened the door to his room and the sight before him made his jaw go slack.

Danny Fenton, his little lover, lay arched upon the bed; lube in one hand, champagne in the other. The heart on the back of Danny's boxers hugged his firm little butt, and the light of the setting sun danced playfully off his raven colored hair.

"Welcome home, Kwan," Danny purred seductively.

Kwan gave Danny a smile that was half sheepish, half predatory.

"I have a feeling my day is about to get a lot better," Kwan thought as he shut the bedroom door behind him.
General Info
Comments
4
Media
Colored Pencil / Crayon
Time Taken
Reference