Poor drunken bastard
Poor drunken bastard
Poor drunken bastard
by
Rulika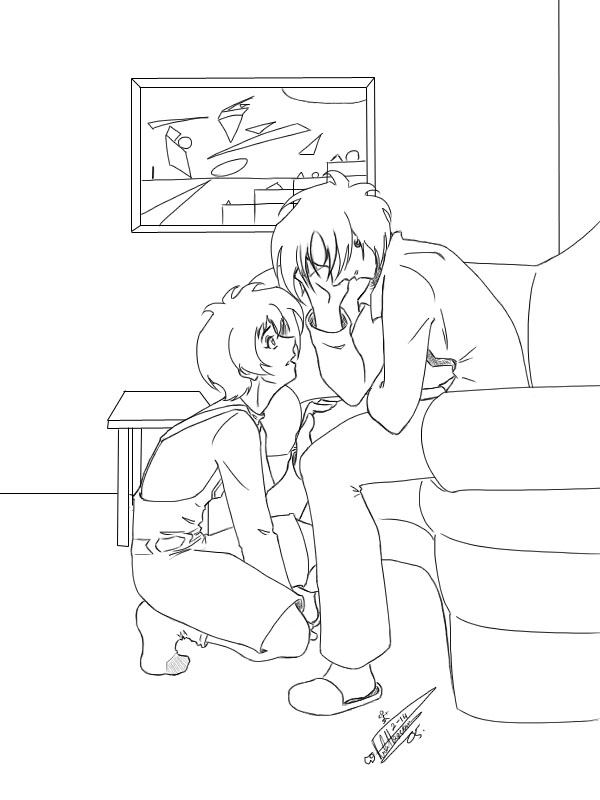 Description
Man, people piss me off.<br />
<br />
In other news, I managed to draw again. Experimental technique. Wheeee. This one is based off an RP I did with a friend last week. Yuki was drunk and uberdepressed, while Shuichi was the knight in shining armor. It was lovely :heart:<br />
<br />
I know Yuki's foot is tiny. Shhhhhh. Also, don't pay attention to my backgrounds ._. They like to do this thing where they look craptacular. Maybe I should stop rushing through them >_>;<br />
<br />
Shuichi and Yuki're © Murakami-sensei, and for goodness' sake, someone get me Gravi 10.
General Info
Comments
4
Media
Unspecified
Time Taken
Reference