Ahhhh...kids.
Ahhhh...kids.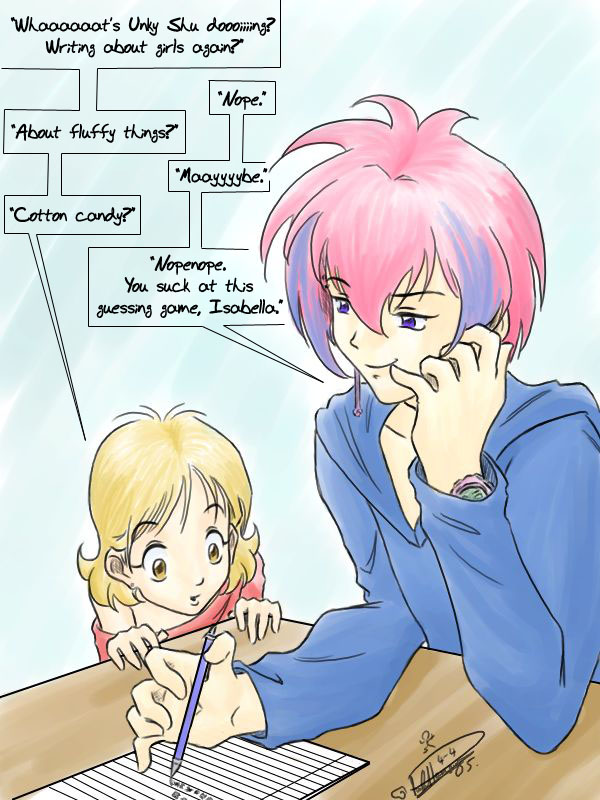 Description
More Shuichi and Isabella. They're addictive.<br />
<br />
This is based off a scene from something I attempted to write last year. I pretty much pasted the text on here directly from it.<br />
<br />
There are a lot of things off on this, I know. Still, I like how their facial expressions came out, especially since that was the look on Shuichi's face I was aiming for :D<br />
<br />
Shuichi's © Murakami-sensei, Isabella's © meeeee.
General Info
Comments
10
Media
Unspecified
Time Taken
Reference