Martian Madness.
Martian Madness.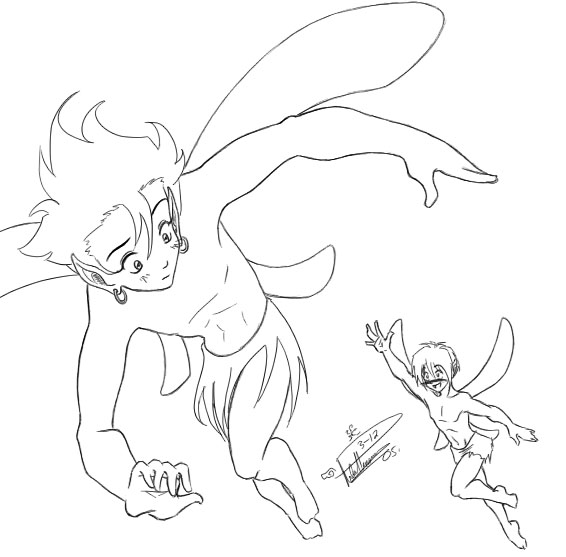 Description
Not really. I lied. That was the only title I could think of since their names are Phobos and Demos.<br />
<br />
Anyway, I've been a-ponderin' over the past week about planning out a manga to create. Upon pondering, I stumbled across one simple thought: I really don't see the amusing redundancy of "gay fairies" being used much. Hey, the plot I have in mind may be teriibly cliche, but the characters (I think) will balance that out.<br />
<br />
The one closer to uh, us, is Phobos, while the one catching up is Demos. In case you couldn't tell, Demos liiiiiikes Phobos.<br />
<br />
The fairies are © moi.
General Info
Comments
3
Media
Unspecified
Time Taken
Reference