Business Lunch
Business Lunch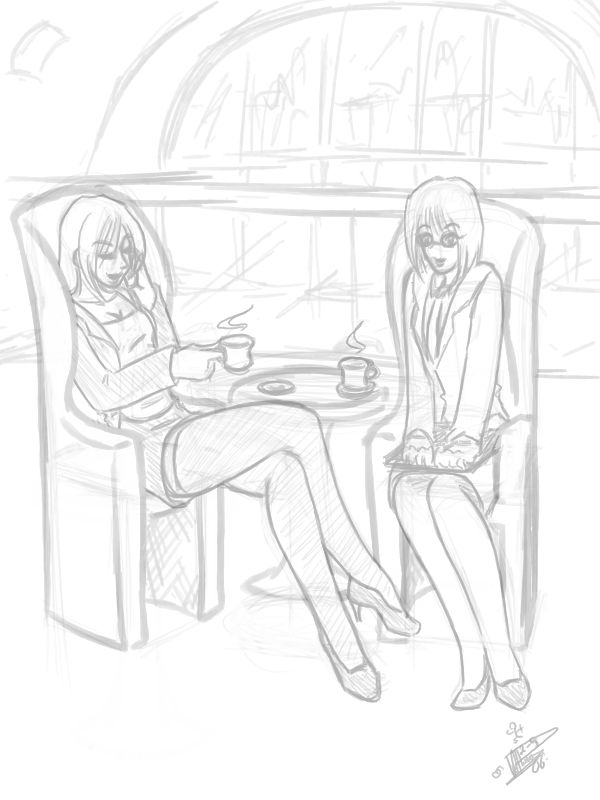 Description
Another sketch for practice. The chick on the left is actually a never-used Gravitation OC concocted for a role-play I never got into. She's supposed to be the CEO of NG's rival company; the creator of the role-play demanded one at the time, and I said OKAY SURE.<br />
<br />
Her name is Esmeralda Cuthbert, her power lies in her cleavage, and she has a horde of boys called bodyguards. That's all I know. Oh, and let's not forget about Generic Executive A on the right. Probably having some lunch meeting with the boss, who's currently on the phone.<br />
<br />
Whether they're in an airport or office building is still a mystery.<br />
<br />
Es is © me, Gen.Ex.A just is.
General Info
Comments
2
Media
Unspecified
Time Taken
Reference