Duel series: Vader vs. Kenobi (round 1)
Duel series: Vader vs. Kenobi (round 1)
Duel series: Vader vs. Kenobi (round 1)
by
RurouniKJS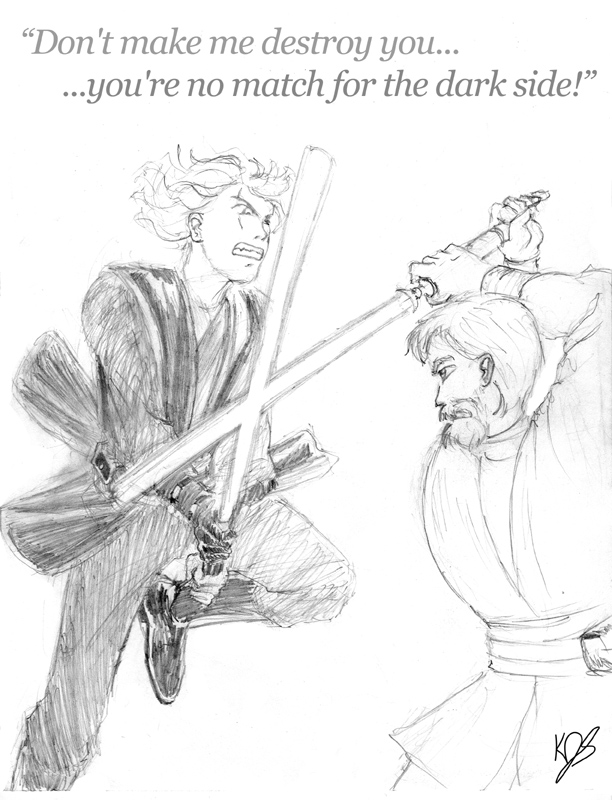 Description
This is one of a series of pix I've done depicting various lightsaber duels of the Star Wars saga. Nearly all of them will be represented eventually, if all goes as planned.<br />
<br />
Boy was this one hard to nail down, though. I was pretty happy with Obi early on, but I drew Anakin and erased him (except his face) 3 times after coming back to the drawing a while later. I finally got inspired by his first strike in the duel, as seen in the "Battle of the Heroes" music video. <br />
<br />
As SW duels go, this is one of the better ones in terms of drama. The choreography is tough to appreciate due to the extreme speed and the same-colored blades. But as a filmic tone poem, no other duel works better.
General Info
Comments
3
Media
Unspecified
Time Taken
Reference