Frost: Ghost of the Wasteland
Frost: Ghost of the Wasteland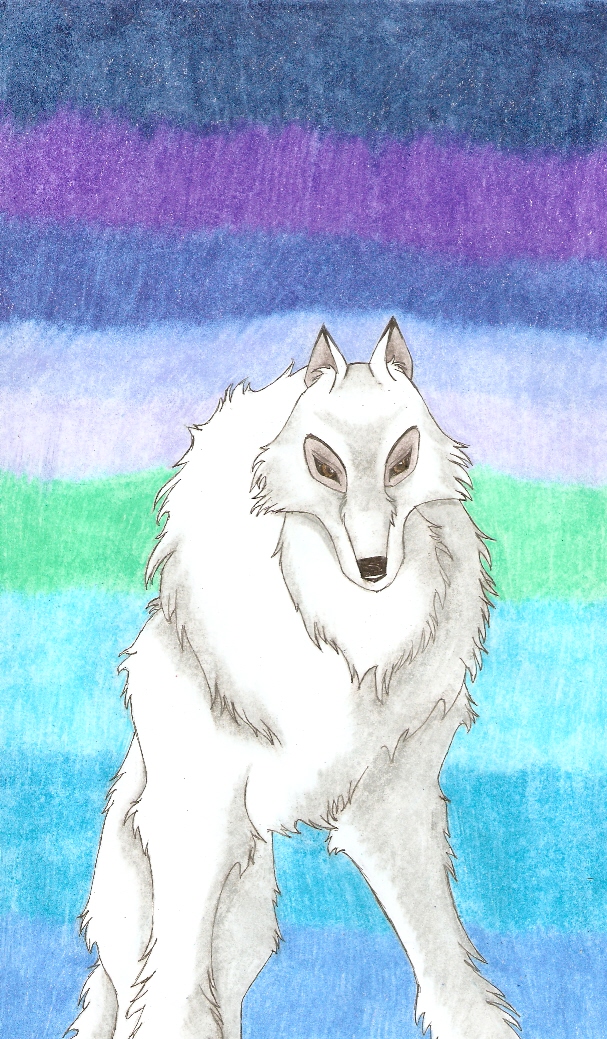 Description
"Always remember the voice in your head, speaks to you when you're alone. And it comforts you, from the top of your heart, to the bottom of your soul."

That line from the song 'Bottom of the Soul' seemed to fit this wolf, for some reason.

He (yes, and I do believe that this wolf is indeed male) got his name from a conversation between my fiance and I. The remark was made that the wolf looked almost like one of the wolves from the 'Icewind Dale' game, and thus, 'Frost' became this guy's name.

I played around with the shading a little bit, so it would look a bit different, and did some background experimentation as well. I hope this looks all right!