Not Exactly a Day at the Park
Not Exactly a Day at the Park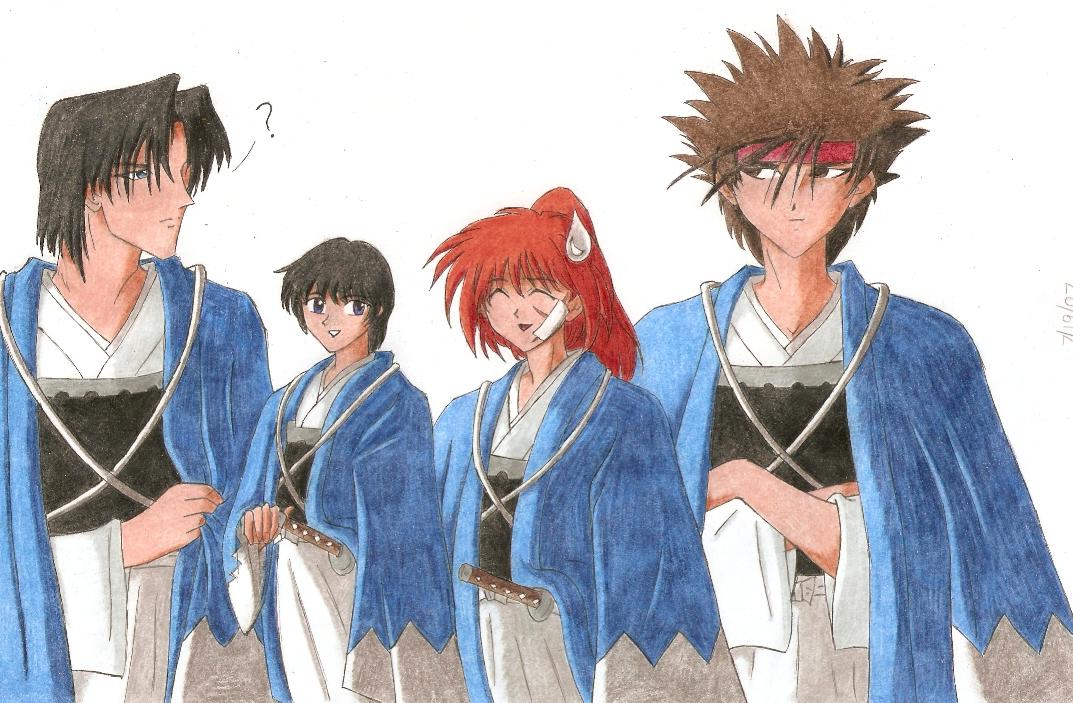 Description
This pic came about as an 'off-shoot' from a scene in one of my husband's 'Negima' manga. Since there's a 'Cinema Village' within Kyoto, (and since one of my fic ideas has the cast of Negima crossing paths with Kenshin and the few survivors of the Meiji era) why not have them dress in Shinsengumi uniforms?

"How in the world did you manage to talk me into this?" Aoshi wonders, as he gives his companions a questioning look.

"Sessha thinks he may not have much longer to live...." Kenshin murmurs, almost uneasily, as they wander through the crowds.

"It was either these uniforms, or the Choshu. And I don't think we wanted to risk having you revert to Battousai again....At least this is one thing that'll tick Saito off." Sanosuke mutters, with a slight smirk.

"Exactly what sessha DOESN'T want." Kenshin mumbles, as they walk on.




Hope this pic looks all right!
General Info
Comments
4
Media
Colored Pencil / Crayon
Time Taken
One day
Reference
multiple manga pics