It's your choice.
It's your choice.
It's your choice.
by
Rweon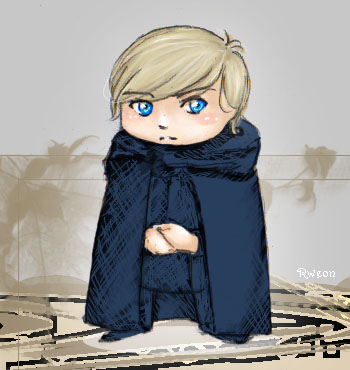 Description
"It's your choice. But I warn you not to underestimate my powers."
-Luke Skywalker

Luke, Luke, I know that you want to impress your father, but I don't think dressing in Sith colors will convince him of how great a Jedi you are.

Yes, Luke's hair darkens over time. So, from Farmboy to Hero to Rebel to Jedi. I was going to do another part too, Son. But there's no time and I don't like the sketch very much. So these will do. This will be my last post for now... I'll no doubt come back with lots sketches to color and stuff. Will keep in touch~ :3

Part IV is JEDI.