JackalHaert: NeoShadow Hat
JackalHaert: NeoShadow Hat
JackalHaert: NeoShadow Hat
by
Ryasha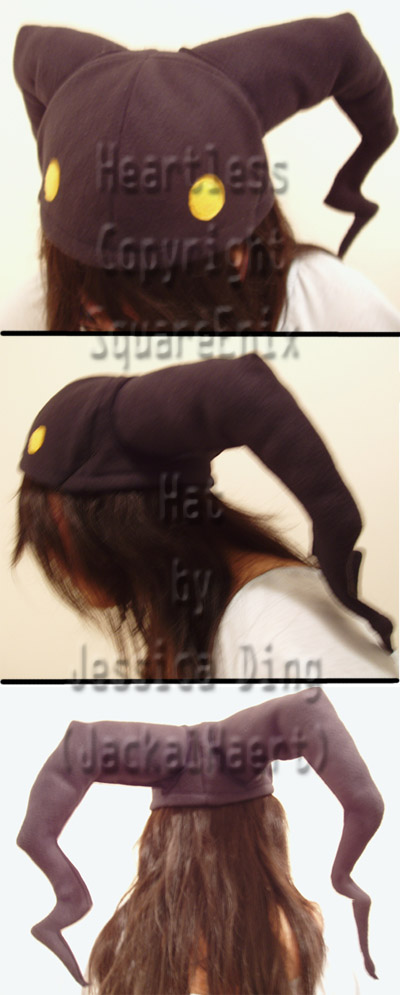 Description
Hiya. Here we have the Neoshadow hat! xD The perfect accessory to turn your ordinary outfit into a Heartless outfit! This is the prototype, which I wore to Otakon. It got quite a nice reception. :D Anyway, it's made out of thick, soft black fleece with faint stuffing in the antennae. It's one-size-fits-all.
$21 + shipping and handling fees. :3
However, it is still going some design revisions - the antennae are a bit too heavy, so the hat falls off easily. A few bobby pins can keep it in place though.
Oh, and I forgot to mention this on the other pieces, but I will only accept PayPal. D:
If you're interested, note me or email me at
ryashademon@yahoo.com
. Again, sorry about the blurry photos. Though this time my mother took the pics since I was the one modeling it, so I'm gonna blame her. >>; And yes, that is what I look like in RL. Well, what you can see of me. xP
General Info
Comments
9
Media
Other crafts
Time Taken
Reference