Golden Pair!!
Golden Pair!!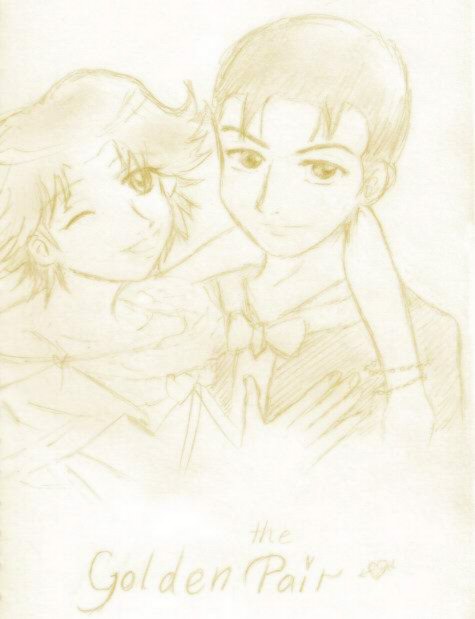 Description
Kyaaaaaaaaa!! I jsut had to draw this after watching Oishi's and Eiji's match with Rudolph school...
The two of them rely on each other and have lots of faith in each other=D
Also the way Oishi took care of Eiji, when Eiji was too tired to go on, was really sweet and cute *_*
note in teh pic Kikumaru is cross-dressed x333 it suits him quite well i thinkXDDDD heh...

YAyyy I finally drew Eiji and Oishi for the first time!! *heart heart*

Hope you guys like it o-o..
General Info
Comments
3
Media
Unspecified
Time Taken
Reference