Manny Garcia
Manny Garcia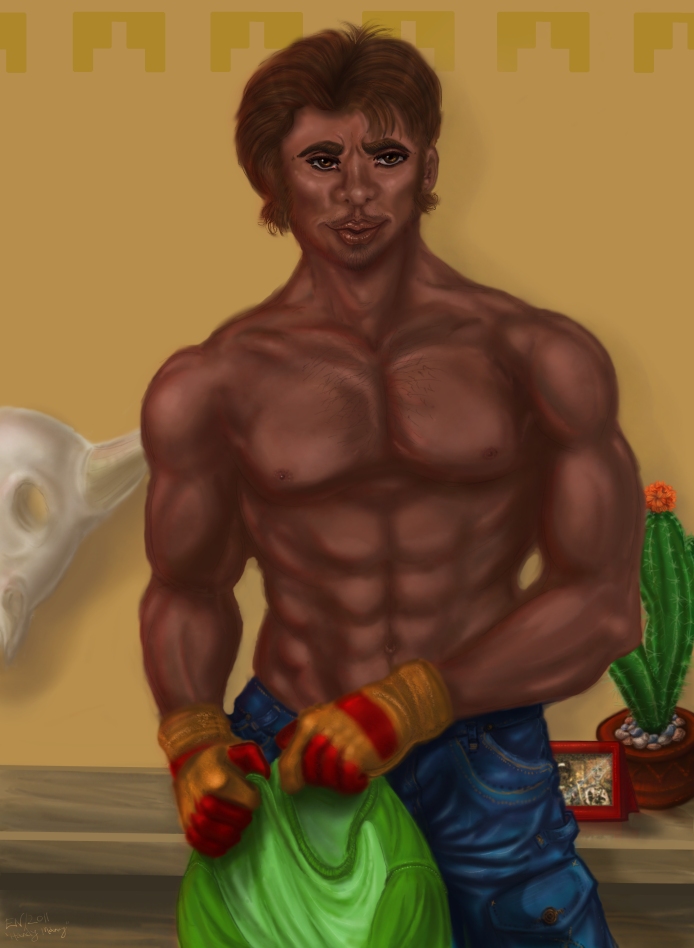 Description
First pic with new laptop!
Wacom tablet and Paint Shop Pro 5.

This pic was inspired by the Handy Manny wikipedia page where it declares that you never see our ese Manny without his shirt or hat on. Hat I understand, but why shirt is specifically mentioned I dunno. Maybe the author meant he was never seen without the same weird green shirt + white shirt combo on? That would be inccorect though as he wears a few shirts: a Hawaiin shirt, a reddish shirt, that tres chic number of Mrs. Lopart's design, a black leather motorcycle jacket(albeit over the green shirt), and even a remix of the green/white shirt combo in which the white shirt has long sleeves(my personal favourite).

He does apparently sleep in his hat though. And workboots. I can't explain that.
Or how/why the tools eat. WHERE DOES THE FOOD GO INTO DUSTY? She's a saw.....
So many questions. So, so many questions....
5 year olds just can't enjoy this show on as many levels as it truly deserves.
General Info
Comments
1
Media
Digital drawing or painting
Time Taken
Reference