I wasted my times
I wasted my times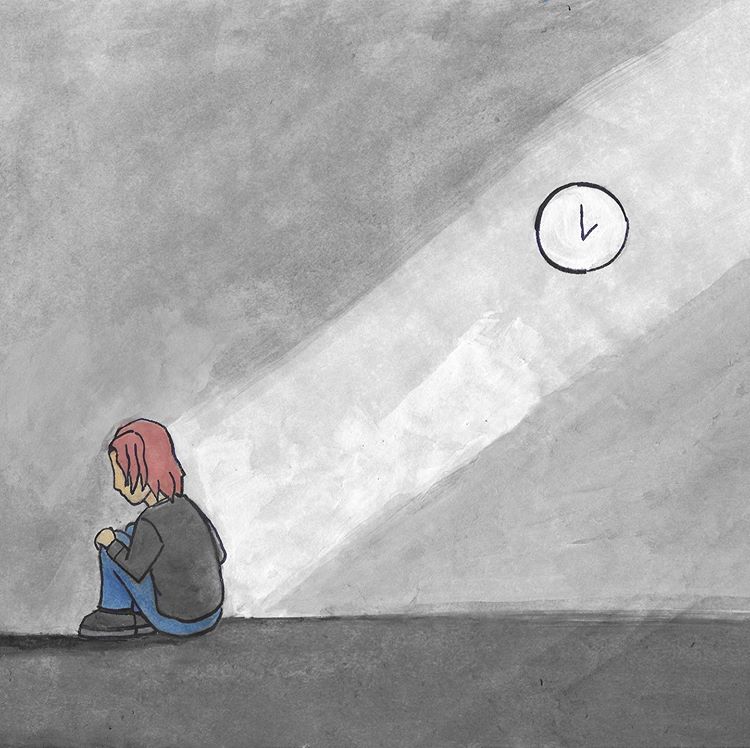 Description
This artwork is made with a different paper because I want to try it out. I drew with pencils and marker and colored this with watercolors. 
This is about me realizing that I wasting my time. When I was going to High school in 5 years and they said I'm graduated but I'm not really done. There is something missing that I need from that school. I told my mom I wanted to go outside on my own and she said no. I was mad at her and I still do because she's an overly protected mother. She wanted me to go to college but I said no because I'm not ready for college. And she forced me to go to pointless therapists which I don't fracking need. She's complaining why I been using the internet all day. I wonder why?
http://itsfunny.org/wp-content/uploads/2013/01/Quotes-about-parents.jpg
And my father accidentally messes things up. Especially, he accidentally burns the house.  I actually blame it on my dad. My mom is right, he is a terrible father. I'm glad that not is fully bunt but some parts. I'm glad that anyone who lived that house is alive. But my family was forced to go to a different house and live in the basement. Sometimes, I actually hate being a basement dweller. I just sit there and do nothing but eating and using the computer. I admit I do arts in the basement but I really need to go to my real home because I need to get my ID card. But I felt it too late for me. I rather just skip college and practice on my art and animation skills. I hope it's not too late.
  That's why I barely active in DeviantArt because there is too much going on. So, that why I'm avoiding DeviantArt(yes, I'm back on DeviantArt because I wanted to give that site another chance).