Hello, Zombie Nurse
Hello, Zombie Nurse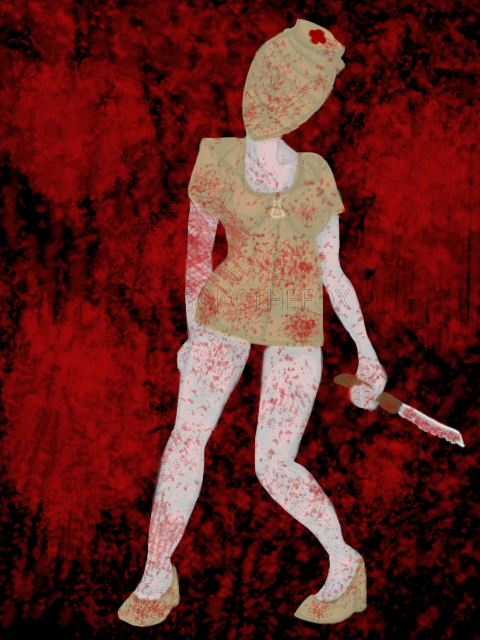 Description
Photoshop and I are trying to get along. :|

So low and behold, after fighting with photoshop for a good 3-4 hours, here's the finished product.
There are some quite obvious mistakes and all in all it doesn't really look like it changed all that much from the previous version...


SH Nurse (c) Konami
Art (c) Me

haha i even made a little watermark across her stomach. eUe look at me, learning like a pro.