Pure as Newly Fallen Snow (2006)
Pure as Newly Fallen Snow (2006)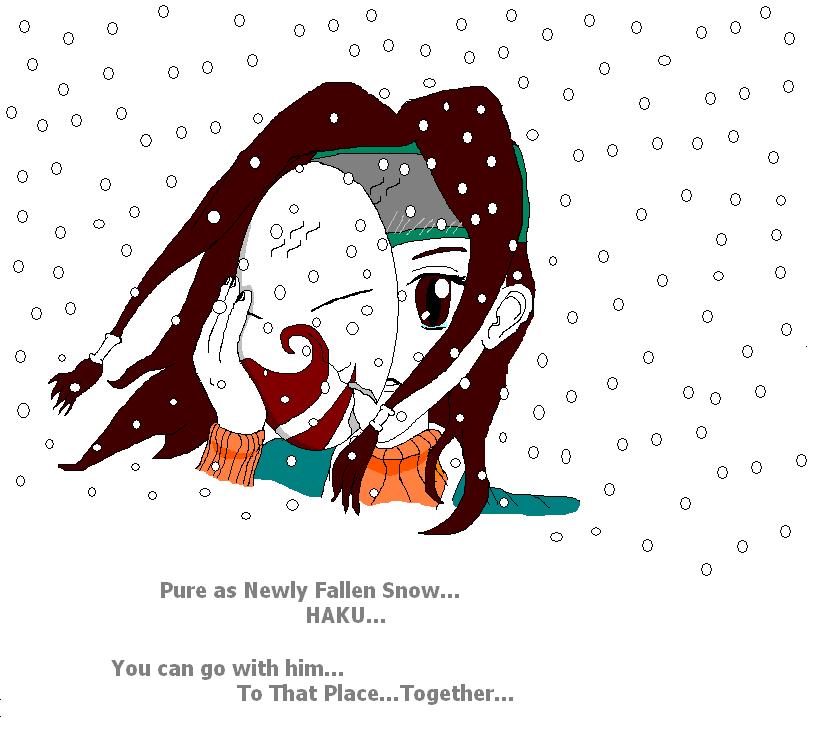 Description
2006
MS Paint
Minor spoilers for the Hidden Mist Village storyline.
Haku and Zabuza's storylines in Naruto are still quite heartbreaking when I look back on it; about two unloved people finding a bond with each other that remained unbroken, even in death.  This was pretty early in the series, serving as basically the first big 'storyline' after the expository chapters, and was pretty darn impressive for a shounen series.
As for this piece, drawn to accompany an old fanfic of mine, it's...not...terrible for the time it was drawn.  It was actually the first time I tried putting shadows and detail into the work.  I mean, vector art was a long,
long
way away for me, but I made a decent effort here.
My Haku and Zabuza songfic in question,
Breathe Me
, is not very good...in fact, it's 
incredibly
 sappy.  But, again, I was a teenager, and there are some things there.
(As a side note, in regards to Sia herself, I'm not a fan of her choices regarding the whole 'Music' debacle...she had good intentions, but you know what they say about good intentions.)
Naruto and all properties © Masashi Kishimoto / Shonen Jump / Pierrot / Viz Media
General Info
Comments
12
Media
MS Paint
Time Taken
About 2-3 days
Reference
Various Manga/Anime shots of Haku