Rivalry Can Be Your Greatest Enemy (2006)
Rivalry Can Be Your Greatest Enemy (2006)
Rivalry Can Be Your Greatest Enemy (2006)
by
SakuraRose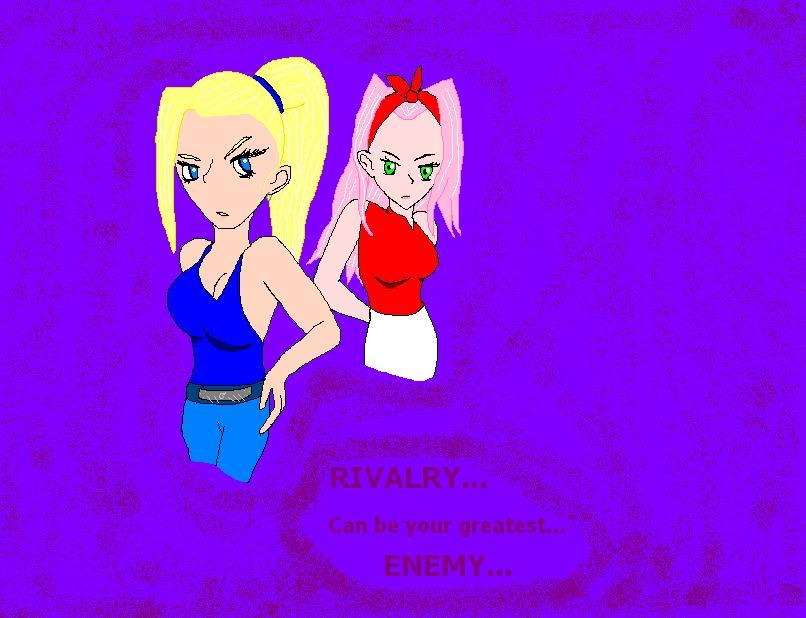 Description
2006
Microsoft Paint
Inspired by the Sakura vs. Ino Match.
*INCOMINGRANTALERT*
I've never liked Sasuke.  I've always felt like, in the theme of hard work vs. talent that Naruto was obviously trying to get across, he never really fit in.  He was praised as a pariah in his village, yet he treated the characters like dirt, betrayed his village to go on a fool's errand, and yet...he got a slap on the wrist and gets the girl as a reward for helping out the heroes at the last minute!
*RANTOVER*
What I'm saying is that Lee and Sakura are my OTP.
Naruto and all properties © Masashi Kishimoto / Shonen Jump / Pierrot / Viz Media
General Info
Comments
2
Media
MS Paint
Time Taken
Unknown
Reference
Sakura vs. Ino match