Dr. Schadenfreude (2009)
Dr. Schadenfreude (2009)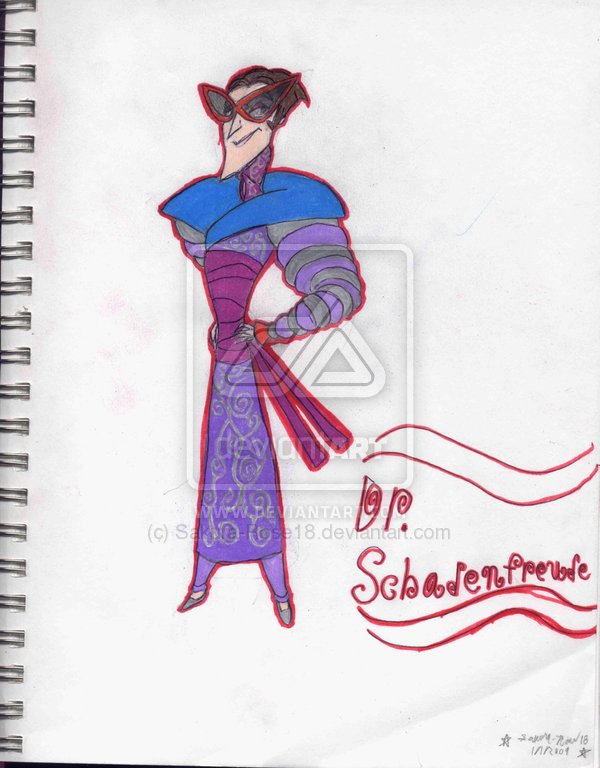 Description
2008
Traditional (pencil/ballpoint pen/colored pencil/marker)
Cartoon crushes: there ain't nothin' like 'em lol.
Original Description
Dr. Schadenfreude, Igor's amazing villain, again! Gawrsh, I am just a fanatic of him and his voice actor, the great Eddie Izzard (He is hilarious. Have you heard his ''Deathstar Canteen'' skit? Died Laughing). Anyway, I CANNOT get enough of this guy. Handsome and funny...and conniving. There was one scene where I wanted to slap him, but aside from that, he was a great villain! I LOVED this outfit with the pretty colors, but he wore it in only one scene. ONE SCENE. This could have at least been in the Science fair sequence, but the red was very nice, so I digress... :)
Here's a redraw
from 2017!
----
DISCLAIMER: IGOR (C) MGM/Weinstein/Exodus/Chris McKenna
General Info
Comments
0
Media
Colored Pencil / Crayon
Time Taken
2 Hours
Reference
Igor Pics