Savior in the Sanctuary
Savior in the Sanctuary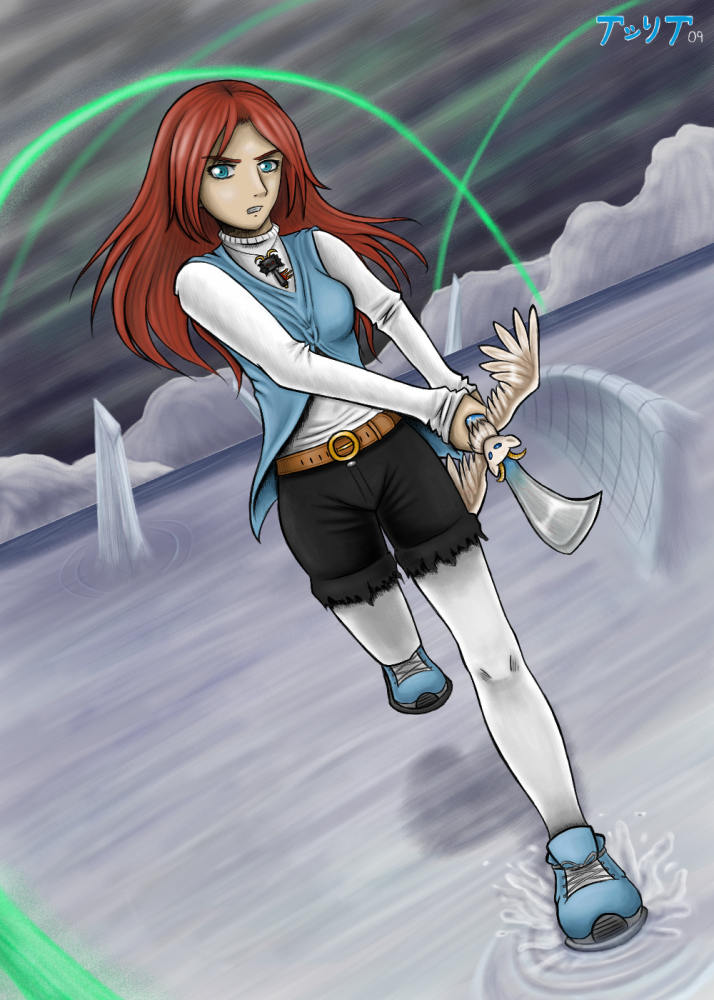 Description
>.> <.<...
Nope, not dead, not yet anyway. XD

I've been playing Dissidia non stop ever since it came out and I gotta say that I'm very impressed with the character designs (Especially Zidane's >3< ). Out of boredom and a bit of curiosity I decided to give a shot at it. I took my main story character, Allia, and managed to whip this up. I know it's not completely like Nomura's style, but it's got my own flare so I'm satisfied with it. The background by the way is supposed to be the Order's Sanctuary. That's my favorite stage. c:
Maybe in a bit I'll do another for her villian counterpart.
General Info
Comments
2
Media
Digital drawing or painting
Time Taken
5 days
Reference
Dissidia cover