Mine!
Mine!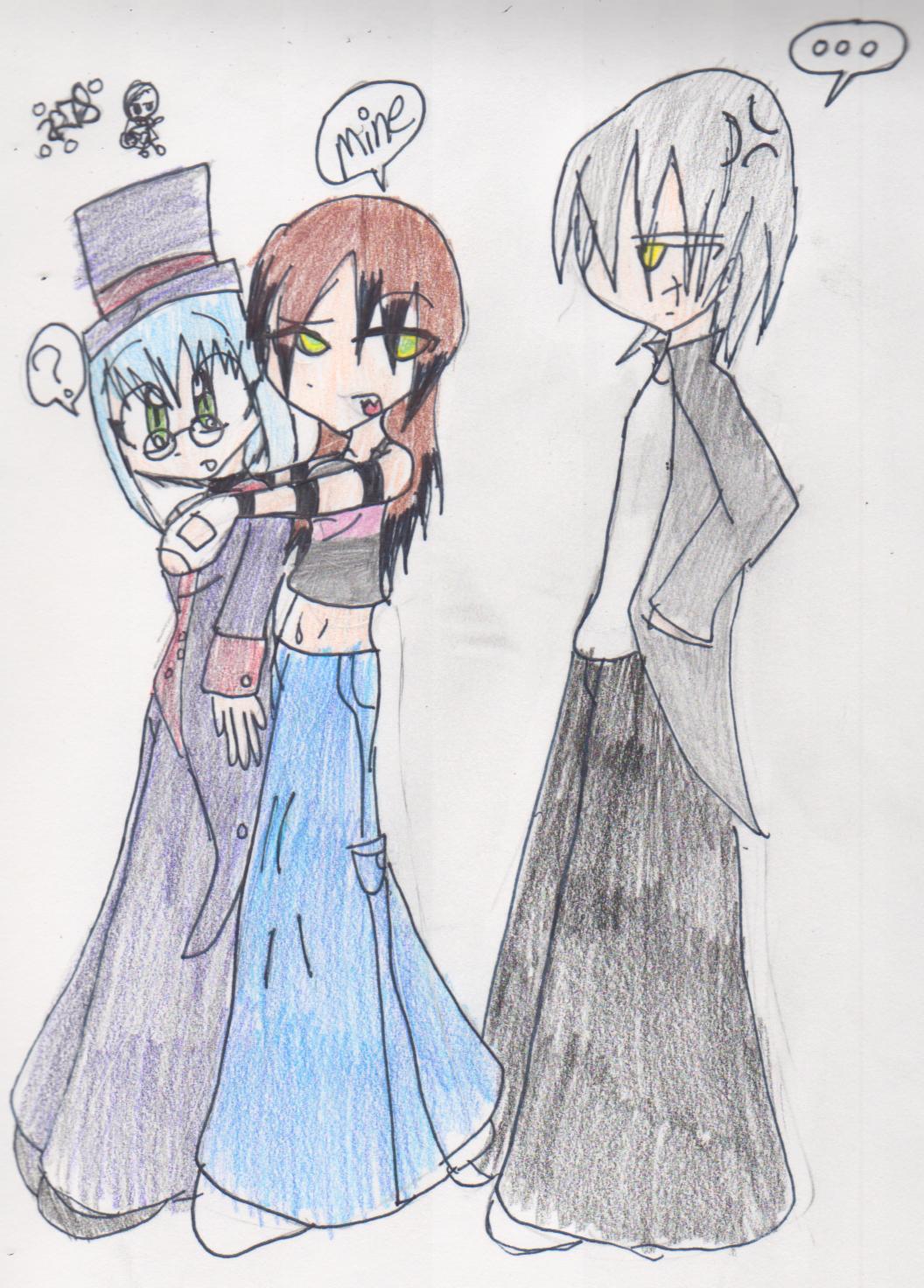 Description
well, this is NOT yuri! Uriko is best friends with Suzume, and visa versa. so when she thinks that a guy is trying to flirt or is getting to close to her best friend she hugs her and goes *mine* as a warning to back off, hehe XD. i do that with my friend KibasKitty1234 (she be on youtube) yeh...
so who's the guy? that would be Kosuke, who fancies Suzume. Uriko catches on to this and when Kosuke tries to talk to her Uriko says "mine" and drags her away somewhere else XD

art: (c) ME
Suzume and Uriko (c) ME
Kosuke (c) Ninjadragon13
General Info
Comments
0
Media
Other drawing
Time Taken
i dunno... 40 mins?
Reference
ninjadragon13's description of Kosuke