Garfield Feeling Dizzy
Garfield Feeling Dizzy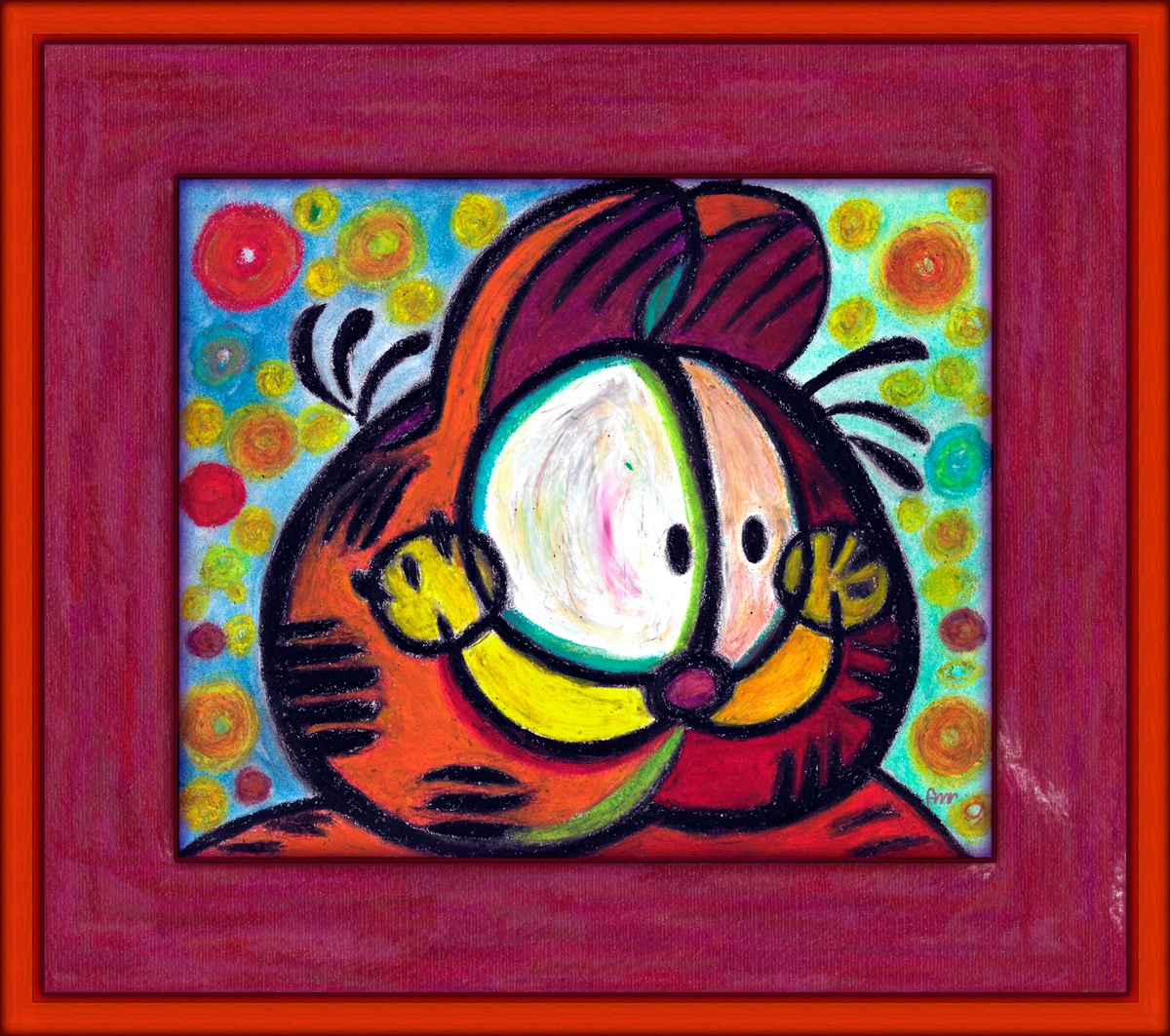 Description
Garfield Feeling Dizzy
Garfield is feeling dizzy 
Traditional media
Oil Pastels on paper
Painted in a bold and vivid style.
After a painting of Jim Davis, the GARFIELD creator.
Oil Pastels used: the little box of 12 Panda Oil Pastels  (Talens) + some Van Gogh Oil Pastels (Talens)
Paper used: basic white drawing paper -- 200g/m2
(framing in Photoshop)
Who dared scratching my beautiful purple mat with his big paw when I was out?  LOL
Garfield did!
And not only he would not confess his crime,
but moreover he had the nerve to accuse Odie the dog!!!
For TeeJay87, Best fan of Garfield, ever!  :D   
A short story related to this painting will pop up soon...
( it will be fun, caustic and wacky as usual  :-)  )  
General Info
Comments
11
Media
Other painting
Time Taken
Reference