Dance on a Volcano
Dance on a Volcano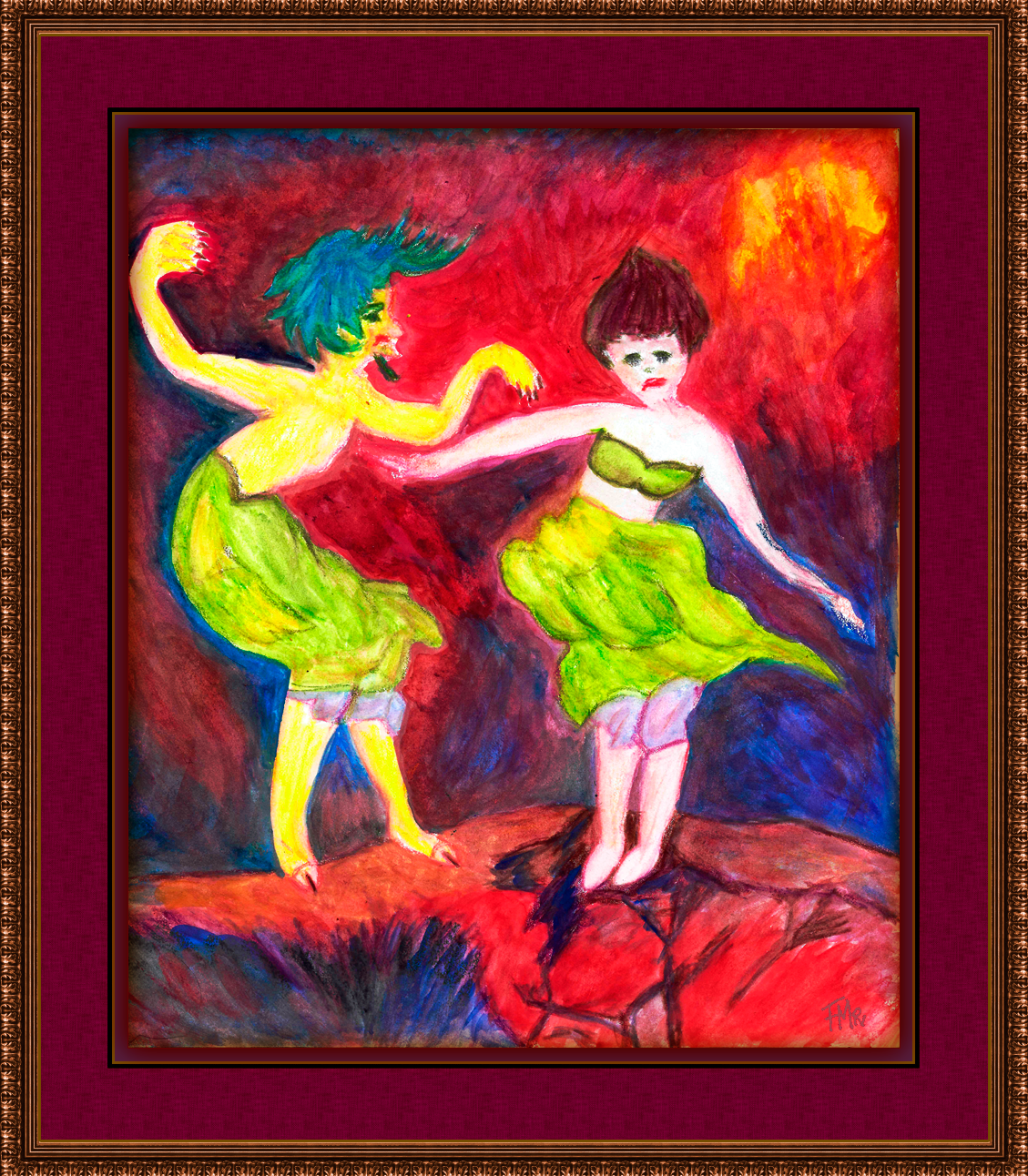 Description
Dance on a Volcano



After a painting of Nolde.


Emil Nolde [German Expressionist Painter, 1867-1956]


Traditional media
Watercolours on paper

(framing created in Photoshop)


My interpretation, painted in a bold and wild style.

In the original by Nolde, two girls are dancing freely and happily.
They are just wearing skirts, no shoes, no shirts, no tops.

My interpretation, as you can see, is different.
It has introduced a wicked component, with a feeling of threat and great danger....