Dennis Rodman
Dennis Rodman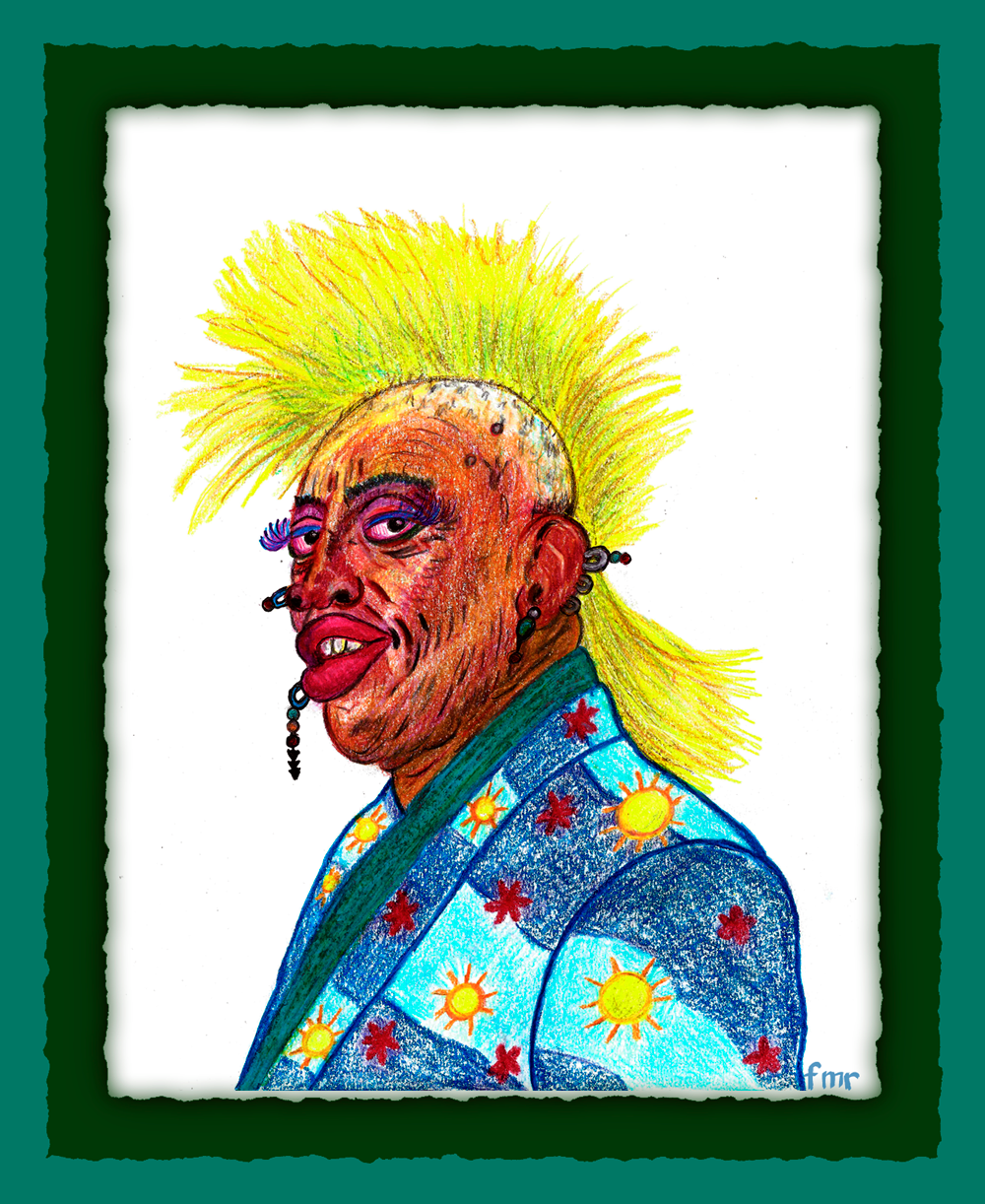 Description
Dennis Rodman
Traditional media
Drawn on drawing paper with colour pencils.
Colour pencils used: Derwent Coloursoft and Derwent Drawing


(framed in Photoshop)
Dennis Rodman loves the new communist dictator of North Korea, vowing eternal friendship with Kim Jong-Un, his new pal.   


Rodman called Kim Jong-Un an "awesome guy" and said his father and grandfather were "great leaders."     
Rodman also said of the North Korean leader that it was "amazing how he was so honest."
So, according to him, North Korea is a "great democracy", and Kim Jong-Un is a "great leader"!   

Good to know!   pfft!
Guess what?  I was so ignorant before Rodman graced us with his economic and political analysis, and enlightened us with his deep insights.....  

  LOL
And don't even try to evoke the problem of the democrat "stupid voters", because that would be "racist" of course.     

What is not "racist" these days, anyway!
We live in a crazy world, where the deluded opinions of leftists, lunatics and junkies matter more than the sheer facts!
General Info
Comments
11
Media
Colored Pencil / Crayon
Time Taken
Reference