Rainy Day
Rainy Day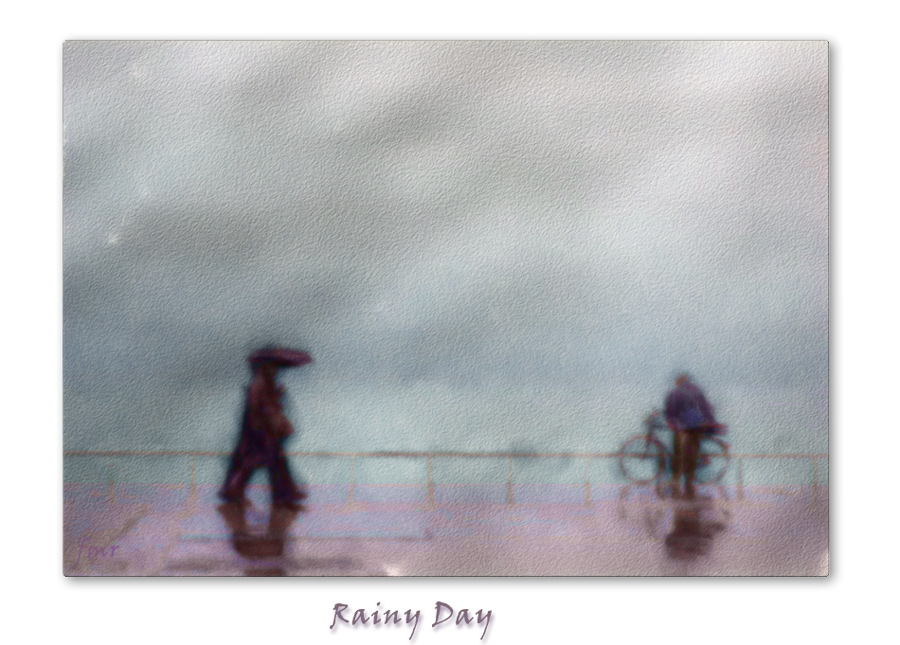 Description
Rainy Day
"La promenade des Anglais"  in Nice, south of France. 
Starting in the second half of the 18th century, the English took to spending the winter in Nice,
enjoying the mild climate and the panorama along the coast. 
The walkway ("promenade" in French) is along the sea, about five kilometres long. 
In the summertime, it is very hot and sunny.