Snowy Day
Snowy Day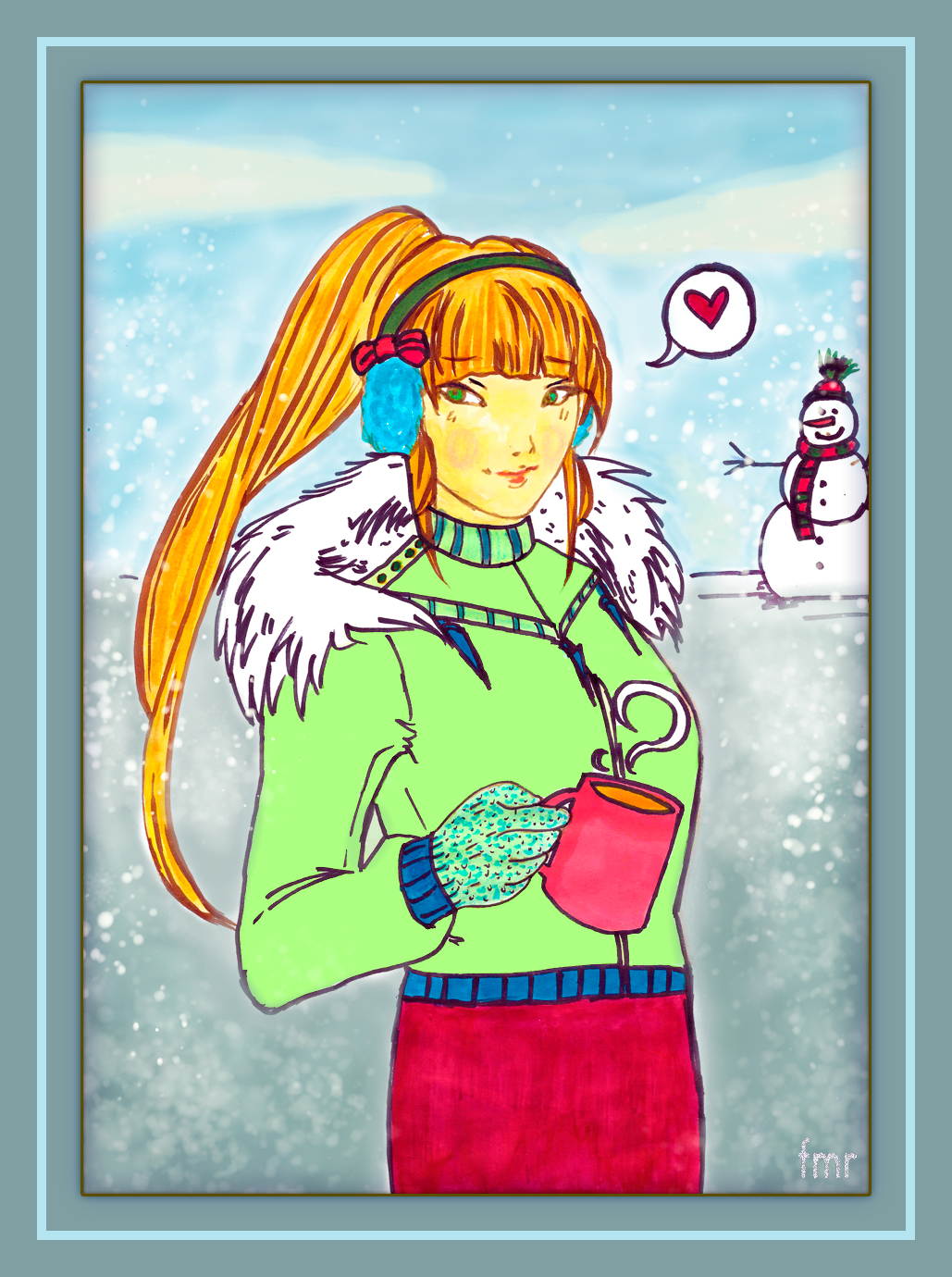 Description
Snowy Day
Traditional artwork.
Girl , snowman, etc... drawn with markers on paper.
Background added in Photoshop.
Framing created in Photoshop as usual.
details:
This is another drawing for the Christmas Coloring Book contest on PaigeeWorld.
as a base, I used a Lineart by Rhinokin
 from PaigeeWorld.
I redrew the lineart manually with a black pen (Pentel Pen NMS50),

and additionally a Graph'it Brush Liner (brown tones) for the outlines of her face and hair.
It was drawn on layout paper (Canson XL Marker -- 70g/m2).


In my own drawing, I changed a few details in the clothing and accessories,
and I reshaped the girl's body. 
for the colouring, I used mainly my Letraset ProMarkers as usual.
That drawing on paper was scanned.
Then the finishes were done in Photoshop.
(signature, background and frame added in 
Photoshop)