Zeke (Request)
Zeke (Request)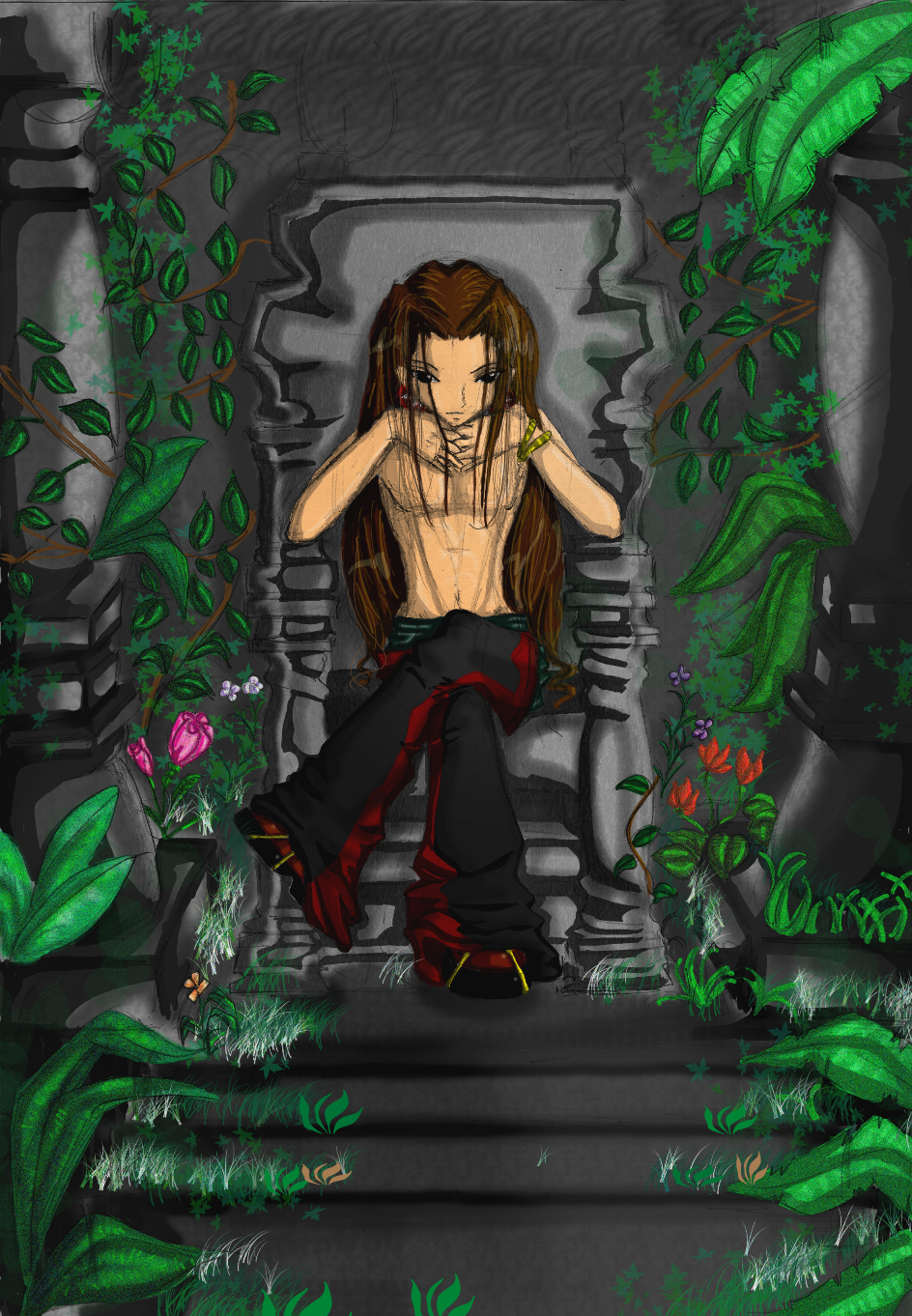 Description
Hello there SweetxinsanityxSarah
Finally I mean FINALLY finished your request *pant *
1.I re-designed the pants and shoes , I didn't really like the original ones ( I thought you won't mind cuz you didn't really want any XD)
2.I used no ruler (I passionately hate those and my ego convinced me that I'll do fine without 'em –which is totally wrong-so I'm sorry for the lack of symmetry .
3. those lazy eyes of his were abnormally hard to draw staring up-right , I hope it looks like Zeke to you .
4. even though I colored 'em as I like the tropical flowers are real! But they are a cocktail of species that would never exist in the same place XP.. I'm gonna get shot at by a botanist (plant scientist) !
5.Horray for my first complicated BG (I'm usually so lazy x_x) so YAYz
* I now know that I one of my dear friends is also a fan of Zeke (she was watching shaman king behind my back!) all I recall about this anime is that little guy ( I'm not even sure it is human that Yoh always kept around who is blonde btw so I used to call it the anime with the permanent chibi !!
And Finally this request was changing and fun to draw and color I hope you like and plz don't hate me -_-!
General Info
| | | | |
| --- | --- | --- | --- |
| Ratings | | Comments | 12 |
| Category | Anime/Manga » Shaman King » Hao (Zeke) | Media | Digital drawing or painting |
| Date Submitted | | Time Taken | 10+ |
| Views | 1082 | Reference | pics |
| Favorites... | 6 | Keywords | |
| Vote Score | 5 | License | Berne Convention |