Vash and Nives
Vash and Nives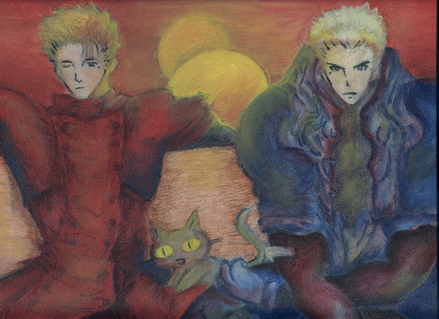 Description
This something I did a long time ago. It is done eith oils on canvas. I used two pictures from the manga trigun maxium and meshed them together. It is a painting of Vash and Nives. Also, don't forget keroneko-sama. The technque I used is called glazeing. Glazeing is were you spread the paint thin across the drawing on the canvas useing a chemical called liquin.<br />
don't use to much of liguin and paint because it can go along way.<br />
Well, enjoy and tell me of your opinion.
General Info
Comments
5
Media
Unspecified
Time Taken
Reference