J.A.M.S of the Month September 2008
J.A.M.S of the Month September 2008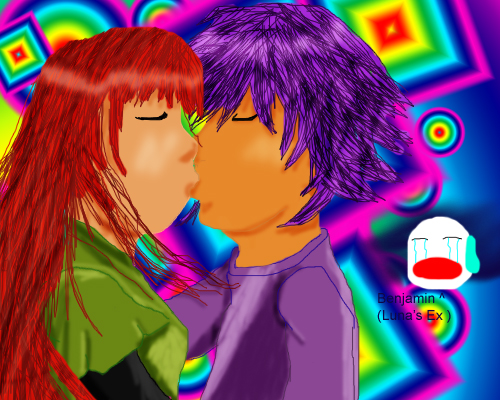 Description
J.A.M.S of the month September! Sorry guys I really lost my free time in some Fpgs games online so I apologize for submiting it at the end of the month.

By the way this is my first attempt at a fricken kiss so don't be haten' if it sucks i'll get better lol.

This time the song is
Sorry I Stole Your Girl by Friday Night Boys.

Well the story behind this picutre is Doph has always liked Luna but she never liked him back. She always went out with Benjamin. Doph told Benjamin one day he'll steal Luna away from him. This picture is of what would happen if Doph actually won Luna's heart. so yeah. Lol

Wait till next month's Jam. I'll give you a little hint. It's gonna be for someone who's birthday is in October! Hope you like the picture!
General Info
Comments
0
Media
Digital drawing or painting
Time Taken
4hrs
Reference