No 55 Waiting
No 55 Waiting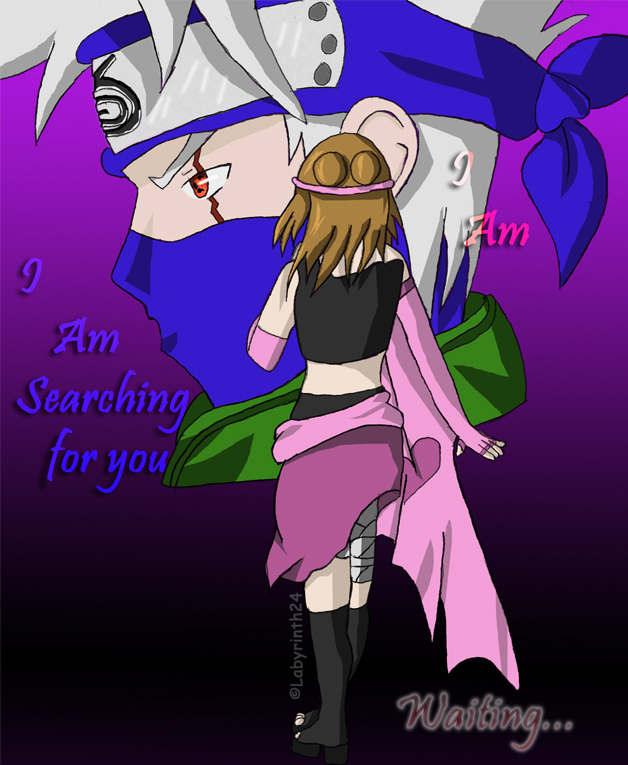 Description
Well here's number 55 Waiting.
So maybe I SHOULD explain this story behind it. The girl in pink is my Naruto OC Cyber who is very fond of kakashi.... VERY FOND. (Cough fan girl cough) Well, she met Kakashi and she got all excited and all happy and what not and they became close. On the road to obliviousness, Kakashi fell for her too even though, he wasn't quite sure what was going on with CYber. Once they got close, the Kasumi (which she was originally in and yes she was evil but now she's changing her ways or so they hope of being with the Kasumi) Nai, a "friend" from the Kasumi takes Cyber against her will and Kakashi was there to witness it. There are consequences to betraying the Kasumi and Cyber has to face them. Little does she know Kakashi is getting ready to come look for her. Even though she does not know this, she still waits for his arrival.
PHEW now that, THAT was all said, time to say where I got the words from.
TADAH The Last Cowboy by In This Moment
http://www.youtube.com/watch?v=q5vygdOChDg
I hope you enjoy this drawing
©Kakashi belongs to Masashi Kishomoto
©Artwork is mine, you must ask to use it. I will most likely let you, AND you'd have to reference it back to me.
Thank you
General Info
Comments
1
Media
Digital drawing or painting
Time Taken
Reference