Anime Club Pres. T-shirt
Anime Club Pres. T-shirt
Anime Club Pres. T-shirt
by
Sanoshi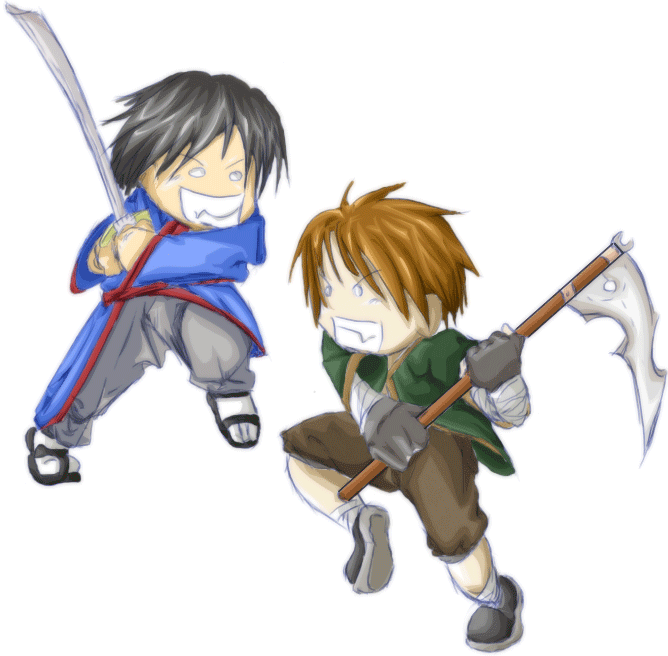 Description
Outline/Sketch: Open Canvas 3.0 + Wacom Tablet<br />
Comments: well its been awhile since i put up something real decent. The club president of the anime club i go to requested a "personal" t-shirt, with them on. Took me super long to complete it, and i changed my CG- style. ;3; It was the look i wanted.. but soon might change later back to "relaistic" kinda thing. <br />
David is the Samurai cause he's a samurai fanatic and i think Joey wanted to have a scythe cause his FF11 char had one..? I couldn't decided Joey's clothes cause XD well he didn't tell me.<br />
<br />
XD and don't mind the way He's holding the sword.
General Info
Comments
0
Media
Unspecified
Time Taken
Reference