Gaiaonline - stephycrumpet
Gaiaonline - stephycrumpet
Gaiaonline - stephycrumpet
by
Sanoshi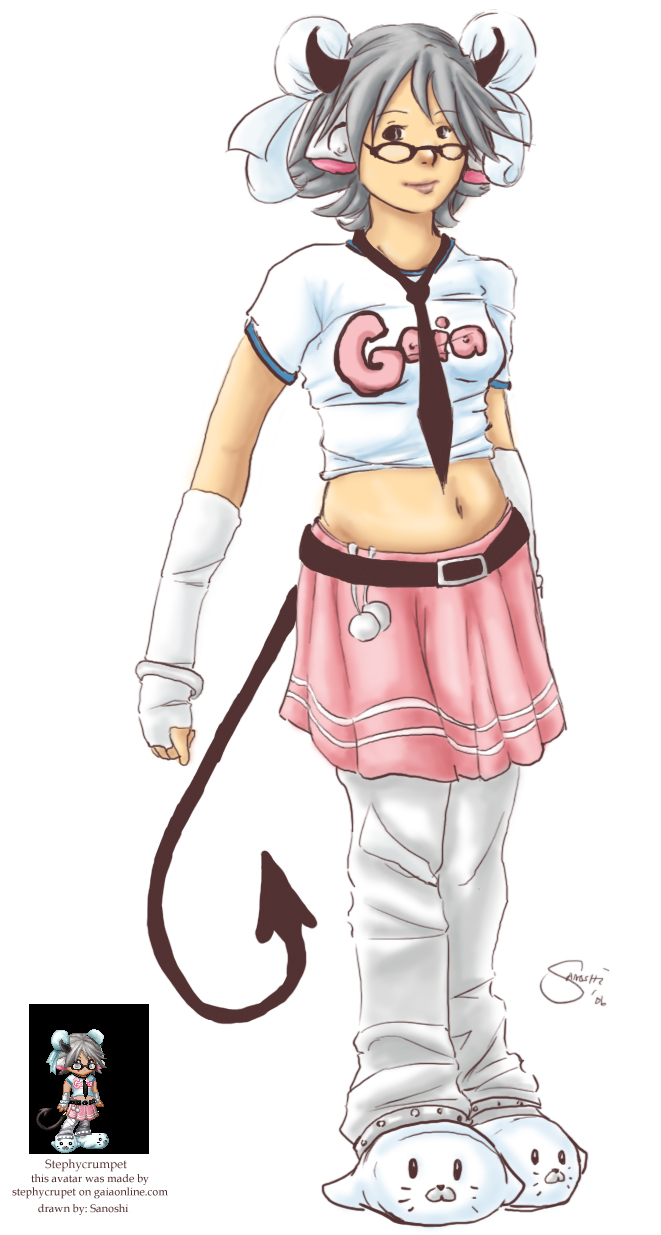 Description
Ahh, long time no see Fanart Central @@. It's been my fault for being so inactive, but i will take any consequence for me being this way.

And so, i shall live on life, submitting my work. To those who do read this, Fallen, Kate and Denis, I'm deeply sorry for not being an active member but admire all of you for keeping Fanart Central running to this day! You have my support and gratitude!


This is one of my latest works, done for a commissions on gaiaonline.com. :o not much to say, but was done digitally, with my tablet and colored in Photoshop CS.