Shimmering Ruby
Shimmering Ruby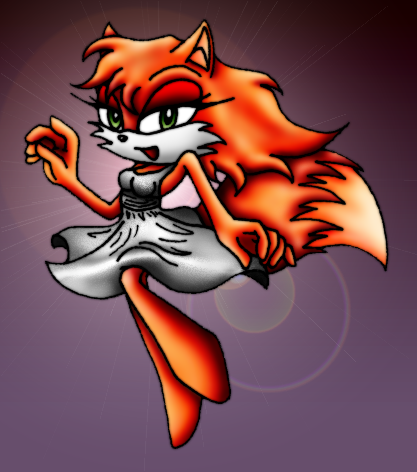 Description
This is another pic I did for the Art Trade with ~Arkus0 on DeviantART.
This is also inspired from the Baby Team Eclipse RP. At the end, the team was cured of their youth curse and they grew out of their child clothes. Not so much a problem for Umbra and Lunas, but Ruby was left...Nekkid hiding behind a rock! XD
So Rose the Weaver(My Spider character) was kind enough to weave a nice dress of strong fine spider silk for her.
Anything to make that boy Umbra drool! :D
On DeviantART, this pic is featured in ~Arkus0's Gallery:
http://arkus0.deviantart.com/
Artwork © Me
Team Eclipse © ~Arkus0
Sonic Sorta-Stuff © Sonic Team & Sega
General Info
Comments
1
Media
Digital drawing or painting
Time Taken
Reference