Invitation to Spar
Invitation to Spar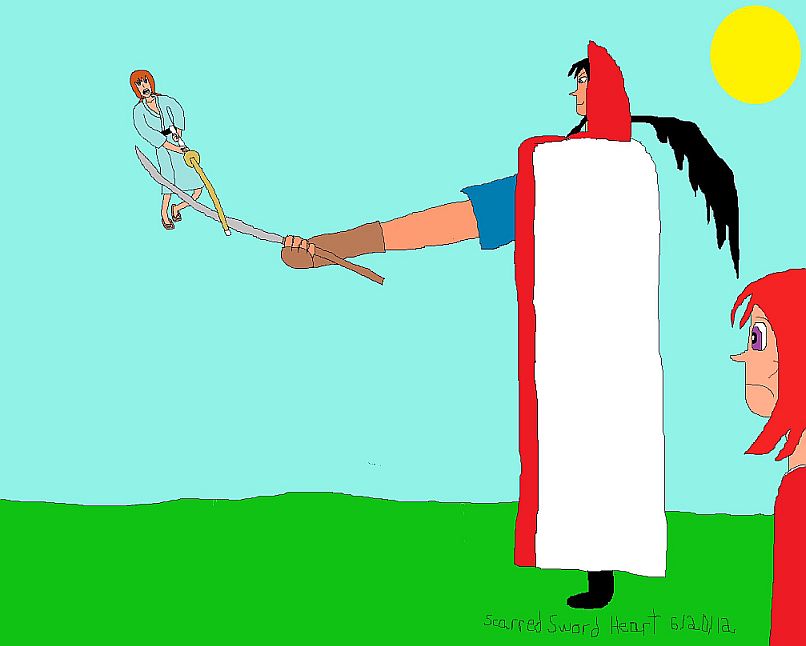 Description
"Three he may be, but that has no bearing on his abilities. If you don't believe my words, let me show you," said Hiko, drawing his nihontou from its sheath and stepping toward the child.

"Master!" protested Kenshin.

"Trust me, Kenshin," said Hiko softly. "Kenji!"

Upon hearing his name called, the little boy's head snapped up, blue eyes widening at the sight of the blade.

"C'mon, little lion, show me your teeth!" Hiko called to the child, smirking.

Before Kenshin could move or protest, the little boy was running at Hiko, shinai at the ready.

"Yaaaaaaaaaaaaaaahhh!!!!!!!!"

Kenji leapt up and swung his shinai at Hiko's nihontou. Striking with the flat of the blade to keep from slicing the child's shinai, Hiko blocked Kenji's attack, pushing the tot back. Kenji flipped in the mid air, landing upright and immediately charged again.
 
General Info
Comments
2
Media
MS Paint
Time Taken
Reference