We Die At Our Quarters
We Die At Our Quarters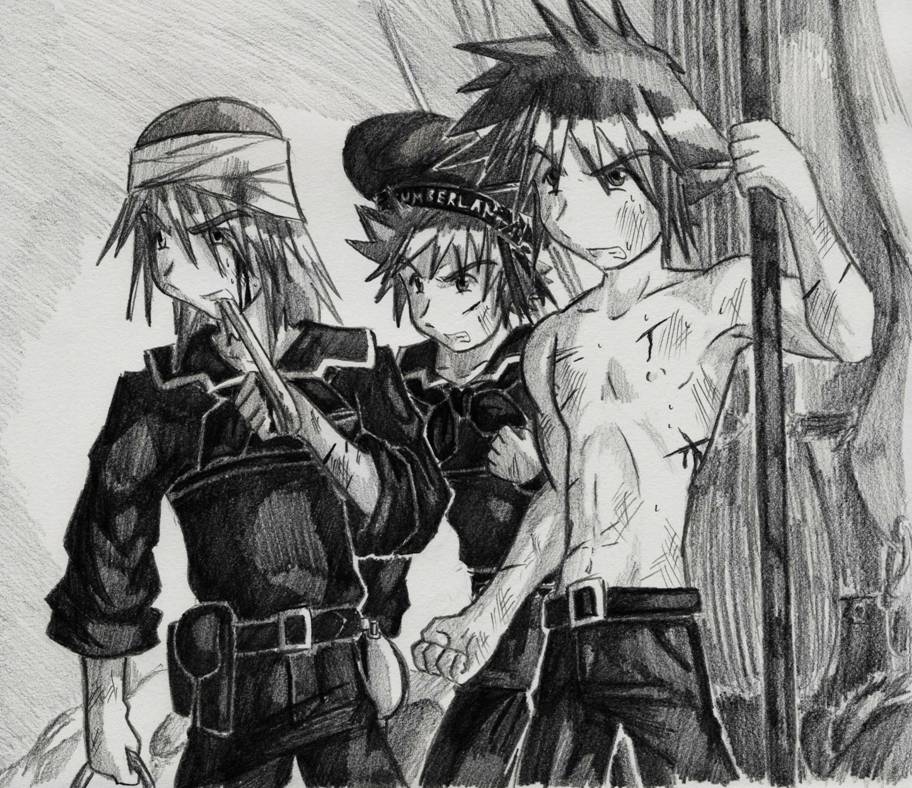 Description
Now, the pride of our Navy can never be daunted,
Though the dead and the wounded our decks they did strcw
"We'll die at our quarters or conquer victorious: ''
Was answered in cheers by the Cumberland's crew.

"We've fought for the Union, our cause it is glorious.
To the Star Spangled Banner we'll ever prove true.
We'll be wept for by Columbia's brave sons and fair daughters
And never forgotten," sang the Cumberland's crew.


Oh yes, just to let you know, this will be posted as an art clip.