Moon Rabbit
Moon Rabbit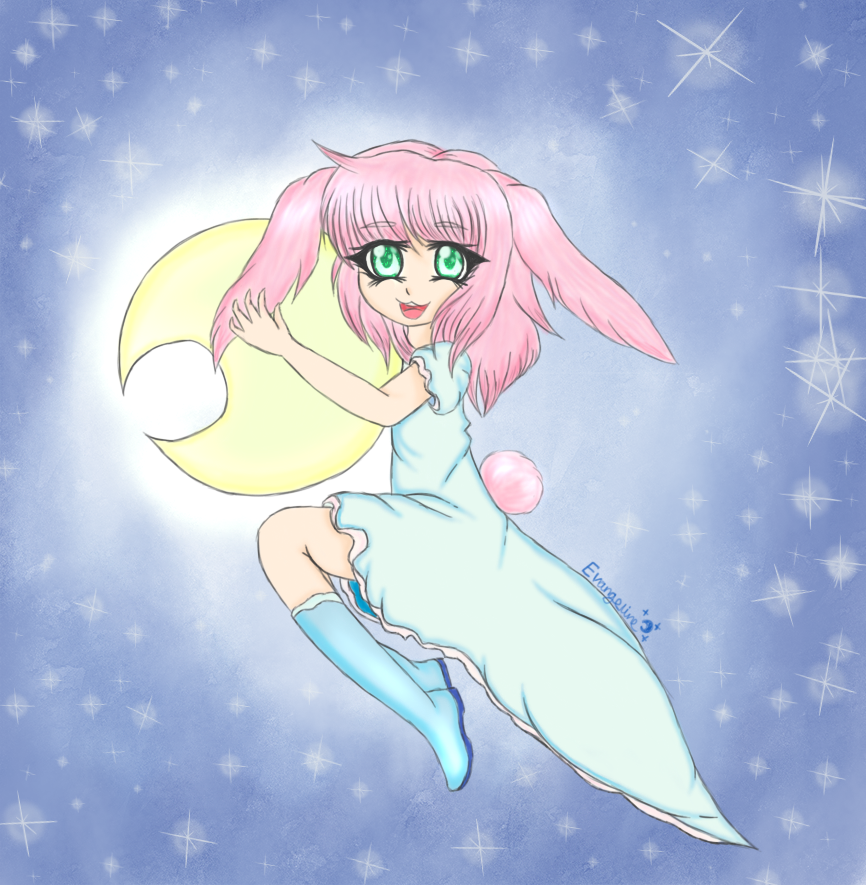 Description
Gosh, it's been a while since I uploaded any of my work here. Apologies. x3
This is some of my more recent work, one of these days I shall get hands right, but until then I simply have to keep trying and practicing. I'm pretty happy with this pic either way.
This is one of my favourite OCs Zinnia, she's a lop-eared pink bunny girl that I often associate with a space/pastel aesthetic. She really likes to wear Fairy-kei and other J-fashion styled outfits. In this however, I chose a pretty blue dress the fit the tone I wanted for this pic.
I'm glad it came out so cute, I'm honestly still proud of it even now. It shows how far I've come in skill over the years and I'll just keep improving. Just gotta keep my head up.~
You can also see my works on my deviantART here.