Flying in Stardust
Flying in Stardust
Flying in Stardust
by
Seina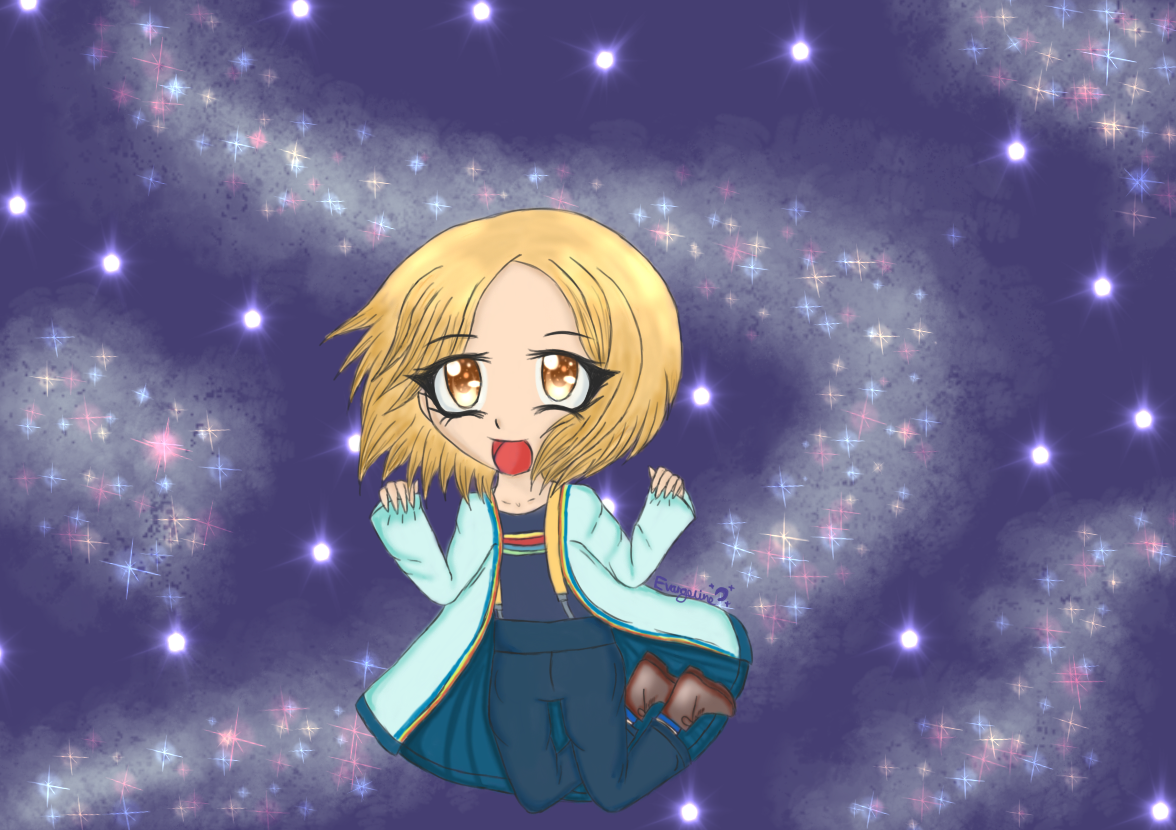 Description
Gah, I'm sorry it's taking so long to upload all my current art to here. Life got in the way and I just haven't had the focus, plus since Tumblr being Tumblr started their nsfw ban I have been flagged even though
none of my art is nsfw.
I basically had to say that until it's fixed I'll only be uploading to art sites from now on.
Anyway.
I wanted to draw a cute chibi Thirteenth Doctor so here we are. x3
I'm still unsure about the background, but I REALLY like how Thirteen turned out. ;w;
It took me forever to do some fanart, BUT I did it. >:3c
Thirteen is the cutest. TwT
deviantART link is
here.
The program I used is SketchBook pro.
General Info
Comments
3
Media
Digital drawing or painting
Time Taken
about a few hours all together.
Reference