Altaria
Altaria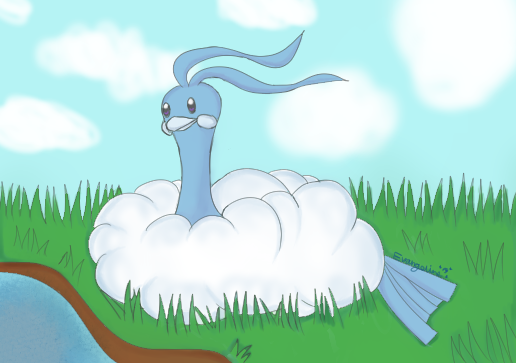 Description
I wanted to test out a different way of shading, instead of just going a darker version of the base colour this time I used the colour wheel to shade using different tones that will seem softer and generall nicer-looking. It isn't exactly the MOST perfect yet, but I'm trying to learn and get used to it.

I'm also using a new art program as well, I tried the trail and I like the extra settings and amount of resources there are. I'm still adjusting, so be patient with that. x3;

I decided to test this out my drawing one of my favourite Pokemon as kid: Altaria.

Drawn using Clip Studio Paint.