Coming of Age Ceremony 3
Coming of Age Ceremony 3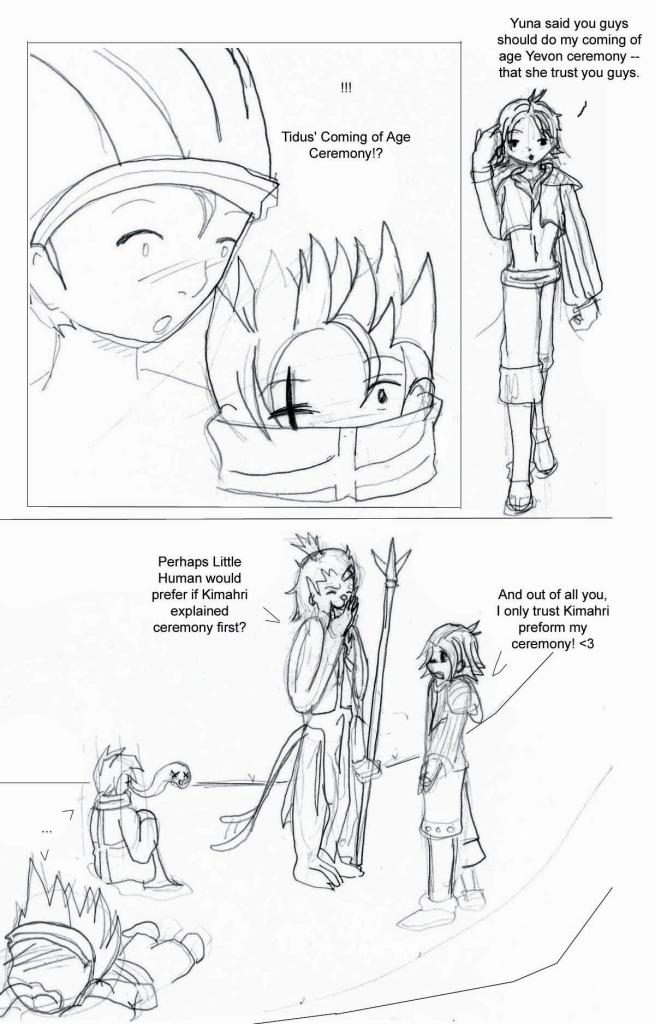 Description
This is, actually, the first of the series I did. It's pretty much as follows:

Ignore the ages for the characters game-wise...or not. At some point, someone has to age in the pilgrimage. Well, it's Tidus' turn. And he's turning "of age" and wants to celebrate it -- Spira Style. The girls gave him a vague understanding that guys and girls have different coming of age ceremonies of Yevon, but he'd have to ask the guys for details.

So he does, unaware what the ceremony is. Thus, he approaches Kimahri, insisting that the Ronso is the only person he trust him to perform the ceremony -- which is why Kimahri is laughing.

Auron and Wakka are "in depression" because Tidus denied them the chance to perform the ceremony.

The ceremony? Tidus isn't aware it's the when a guardian loses his virginity -- no one wants to die one.