I Prefer You Close, Baby
I Prefer You Close, Baby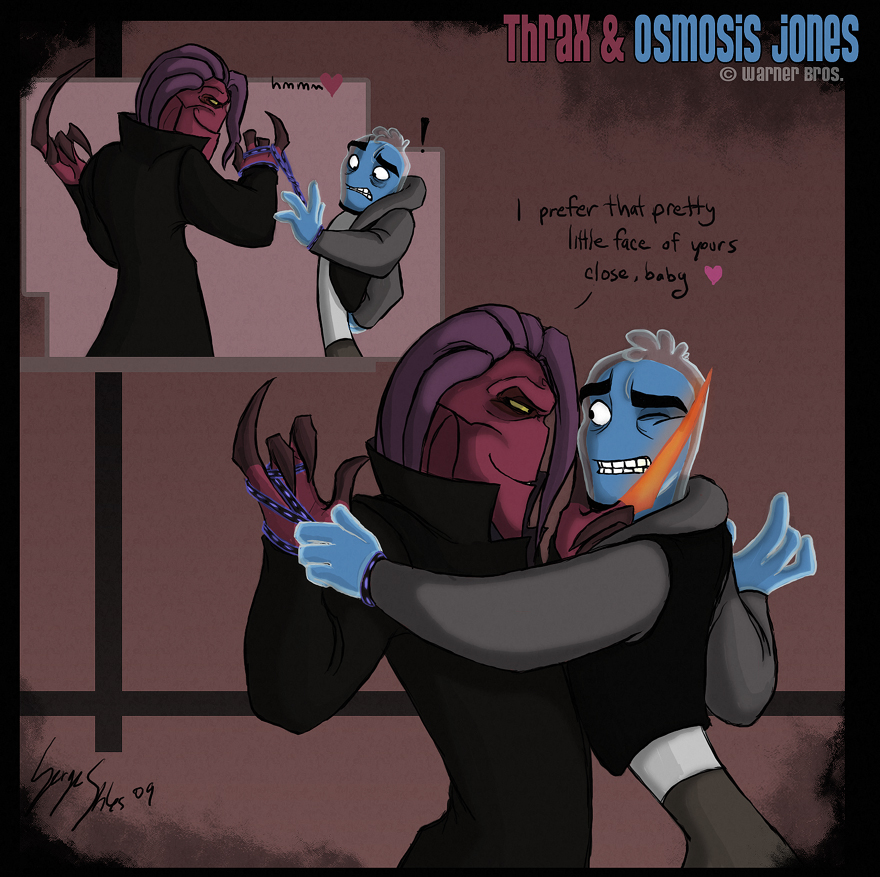 Description
Aquanite and I get obsessed over the best fracking things in the world.
They are both sexi, and we love them.
So...
UNF. I WISH GODDAMNIT.
These are a quick two little sketches that were going to go with another one that I'm just about to upload. So except for the fact that Thrax's sunglasses aren't in these two, there's a sort of flow of what happens.
The next moment, sort of:
http://www.fanart-central.net/pic-737913.html
Thrax & Osmosis Jones © Warner Bros.
PS. This is way more fun than Jake/Ron ever was.