Haiii Babeh
Haiii Babeh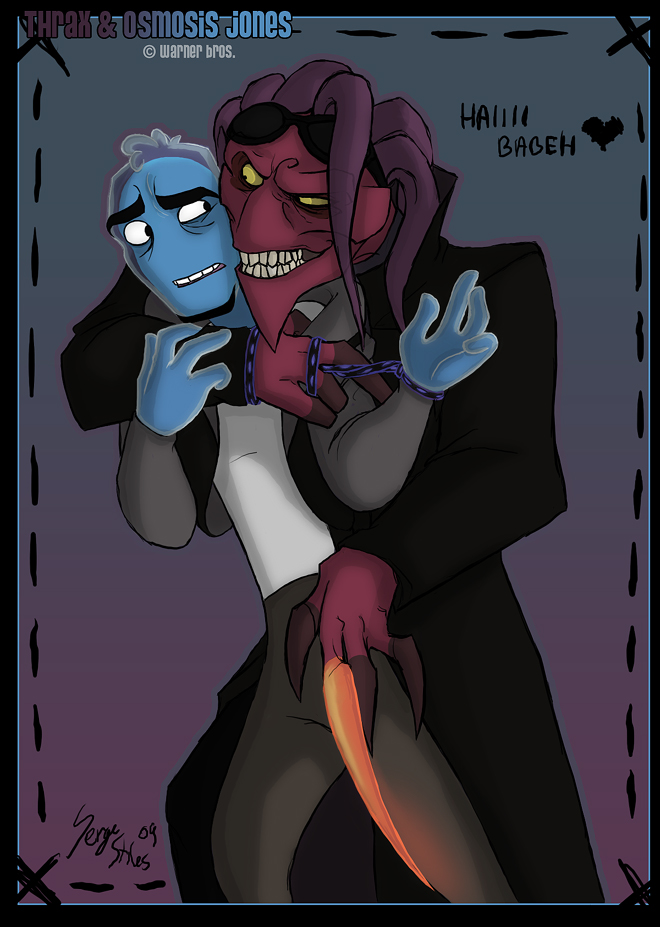 Description
This was my first one I ever did of the both of them - I keep drawing more to finish, but I finally finished these.
Sort of a picture that is ''just before this picture'':
http://www.fanart-central.net/pic-737911.html
~aquanite and I love the best things in the world.
I took longer than I thought I would on this picture, but because it was my first Thrax and holy jesus his face is so confusing at first LOL
Anyway. They are sexi...especially all up on each other.
Alas, only in our dreams. And art.
The virus & white blood cell © Warner Bros.