Shadow
Shadow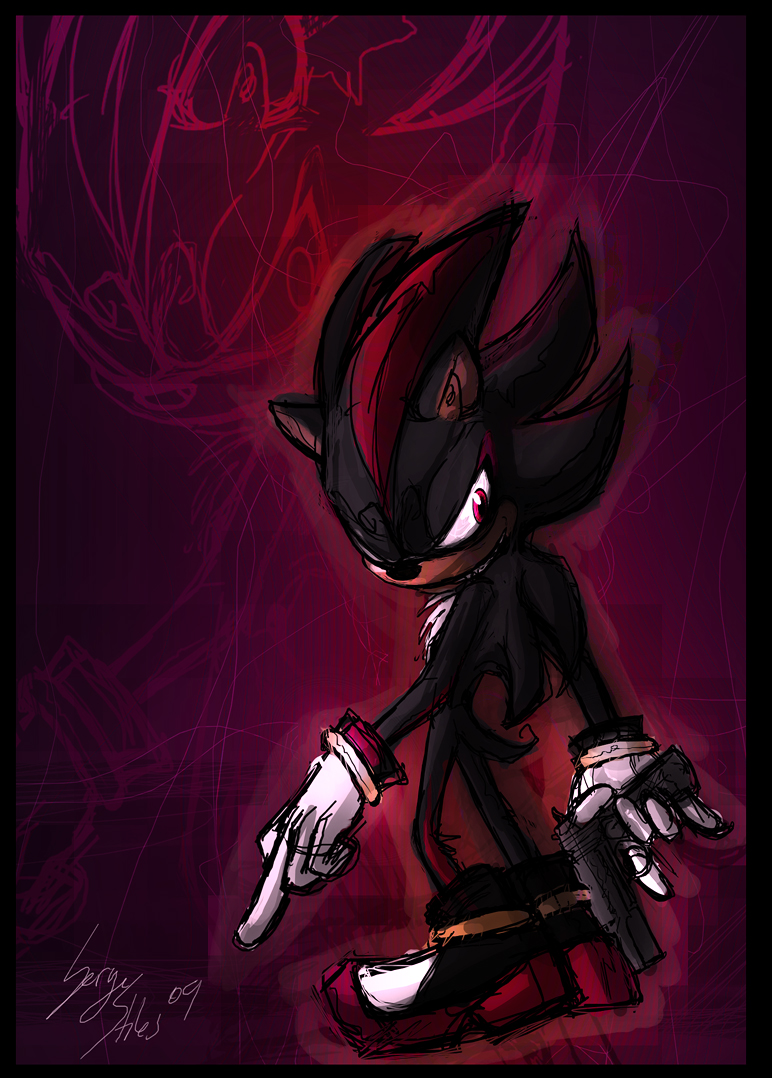 Description
What happens when I've had too much caffeine?
Zero patience, but a will to draw something.

And then that something turns out to reveal a suppressed obsession I have for Sonic, and then out of that, here's Shadow.

I apologize to the other Shadow fans that I apparently can't draw him, LOL. Maybe it's just there's too much nonsense I didn't feel like cleaning up - since this is basically a concept sketch with shoot thrown on top of it. Maybe I'll refine it someday.

But yeah. Shadow the Hedgehog. I like him and his guns.
I always type hedgehod instead of hedgehog for some reason, LOL.