+Feeling Better+
+Feeling Better+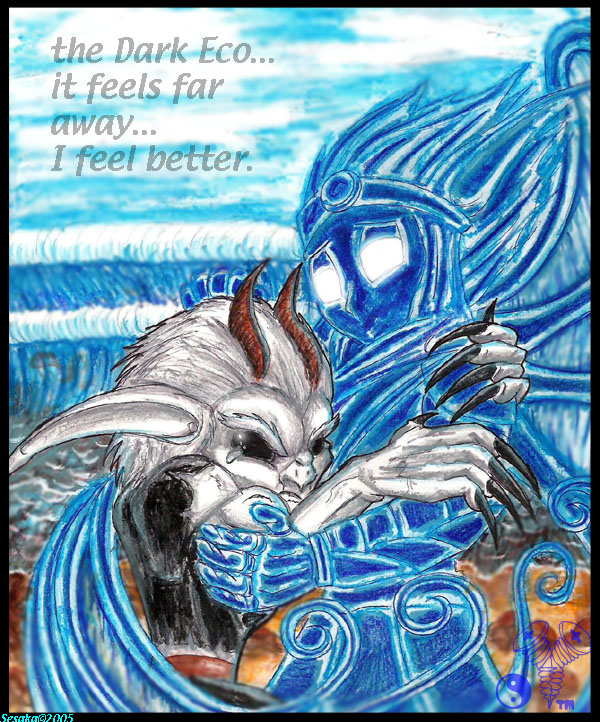 Description
OMG! Awwwwwwww-ness! XD I had did something sweet and touching with Dark and Light Jak! All because of that lil quote. Everytime I see or hear that line, I think of this. dundunduuuunnnn! =>XD Lookit that, it's a hurt D.Jak beasty glomping on to L.Jak while he's petting him...my inner thought is unleashed! It's my idea and thought on paper! PHWEEEE! XDDDDDD I had also made custom clothing on the two good Light and Dark deities. () I had a feeling that I always had D.Jak wear a black shirt while L.Jak has a custom headdress..and sometimes a mage wand...well that look good in them custom clothing!<br />
<br />
Speakin of which, I had tried out my new Prisma Watercolor Pencils and they work great, but I'm still practicing with them<br />
<br />
The backround is my most favourite beach! La Costa, San Diego Beach! It has seaweed and pebbles washed up on shore, nice, smooth sand, critters, plus jellyfish! And I haven't encounter one in the wild before until that day with Austin! There's alos a nice restaurant that has calamari sandwiches! I'm gettin hungey by mentioning that. The best time of the year!<br />
<br />
Dark Jak and Light Jak, and quotage© NDI<br />
art© me and me only.
General Info
Comments
3
Media
Unspecified
Time Taken
Reference