Biohazard Explosion
Biohazard Explosion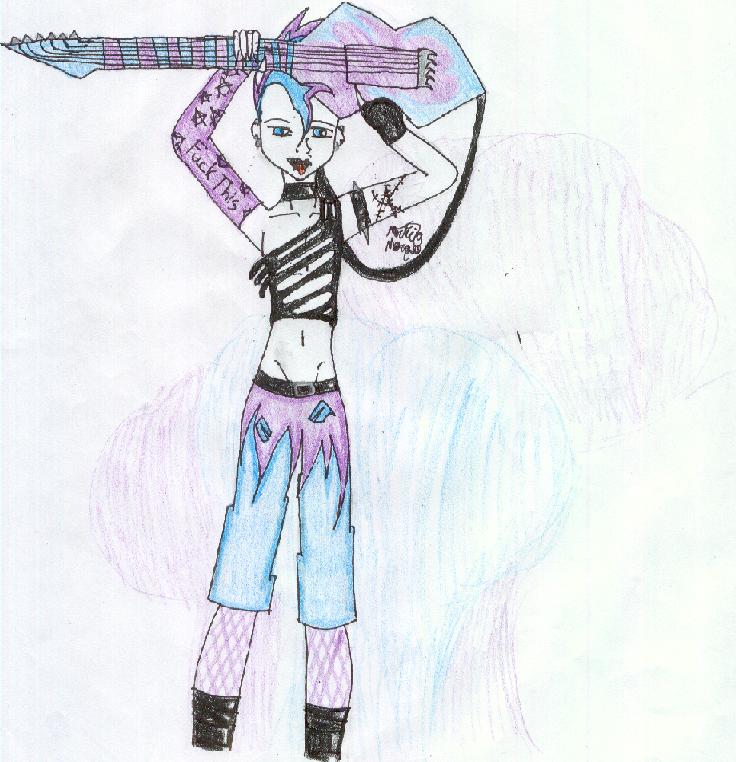 Description
The return of Hazard! xD<br />
Well, I wanted to draw Hazard & his guitar with a little "biohazard explosion" going on behind him, so I did xD Whenever Haz freaks out on stage the other band members call it a "biohazard explosion" (how much ya wanna bet I forget that idea by the time I write the story?) xD And yeah, he has stitches tattooed on his arm randomly. And...he's not wearing a lot of black either @.@ Woah, this is a change xD And he's sticking his tongue out, I was trying to show off his tongue piercing...<br />
I love his guitar, even if it came out like shoot...and it's backwards unless it's a left handed guitar...or he threw it and caught it backword or something xD<br />
Inked with a needlepoint pen.<br />
Colored with PRISMAcolor & Crayola pencils.<br />
Comments? Questions?
General Info
Comments
2
Media
Unspecified
Time Taken
Reference