Caged Grave
Caged Grave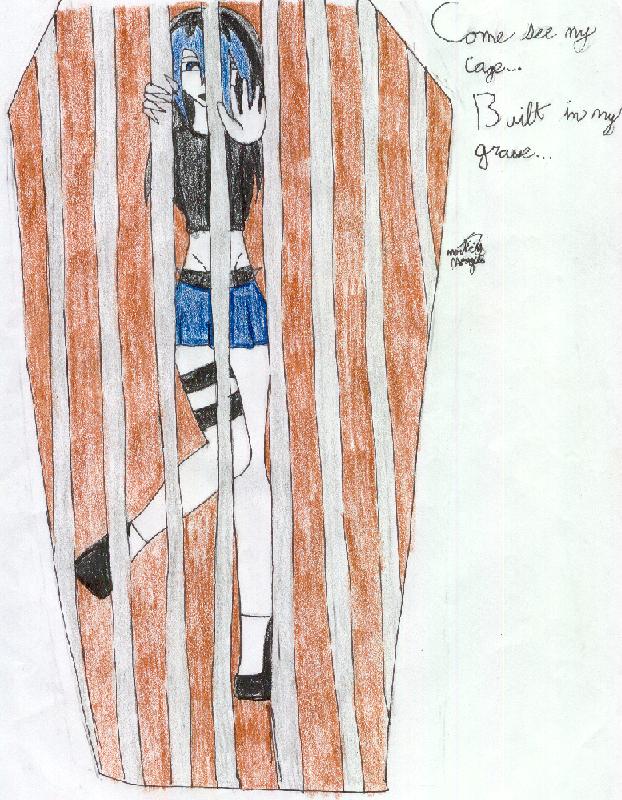 Description
Yeah, more art of Xero (who is a guy, even though he looks like a woman xD)<br />
Lyrics are from Slipknot's "Skin Ticket".<br />
This idea was in my head forever, then I drew it, took forever to ink it and like 4 forevers to color it xD But here it is, done and in all it's half @$$ glory. Hey, one hand isn't claw like! xD<br />
Inked with a needlepoint pen.<br />
Colored with PRISMAcolor & Crayola pencils.<br />
Comments? Questions?
General Info
Comments
2
Media
Unspecified
Time Taken
Reference