Manson-Floating Head of Doom!
Manson-Floating Head of Doom!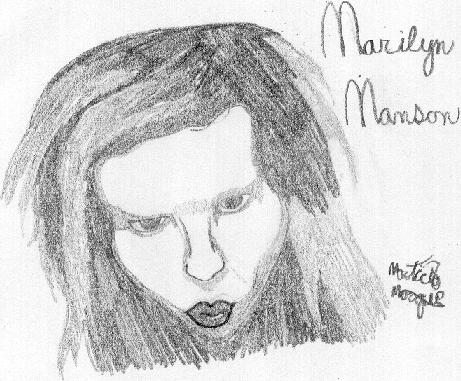 Description
FEAR MARILYN MANSON'S FLOATING HEAD OF DOOOOOOOOOOOM!!!!<br />
oO Jeez...I need to lay off the sugar oO<br />
So yeah, I was bored a few nights ago, and had this pic of Manson pulled from an issue of Hit Parader back from '04, liked the pic, decided to draw it quickly. Really spent no time on this little realism piece, but it could be a loooooooooooooooot worse. :D<br />
Done completely in pencil.<br />
Comments? Questions?
General Info
Comments
2
Media
Unspecified
Time Taken
Reference