ZxK Doujinshi Pg. 9
ZxK Doujinshi Pg. 9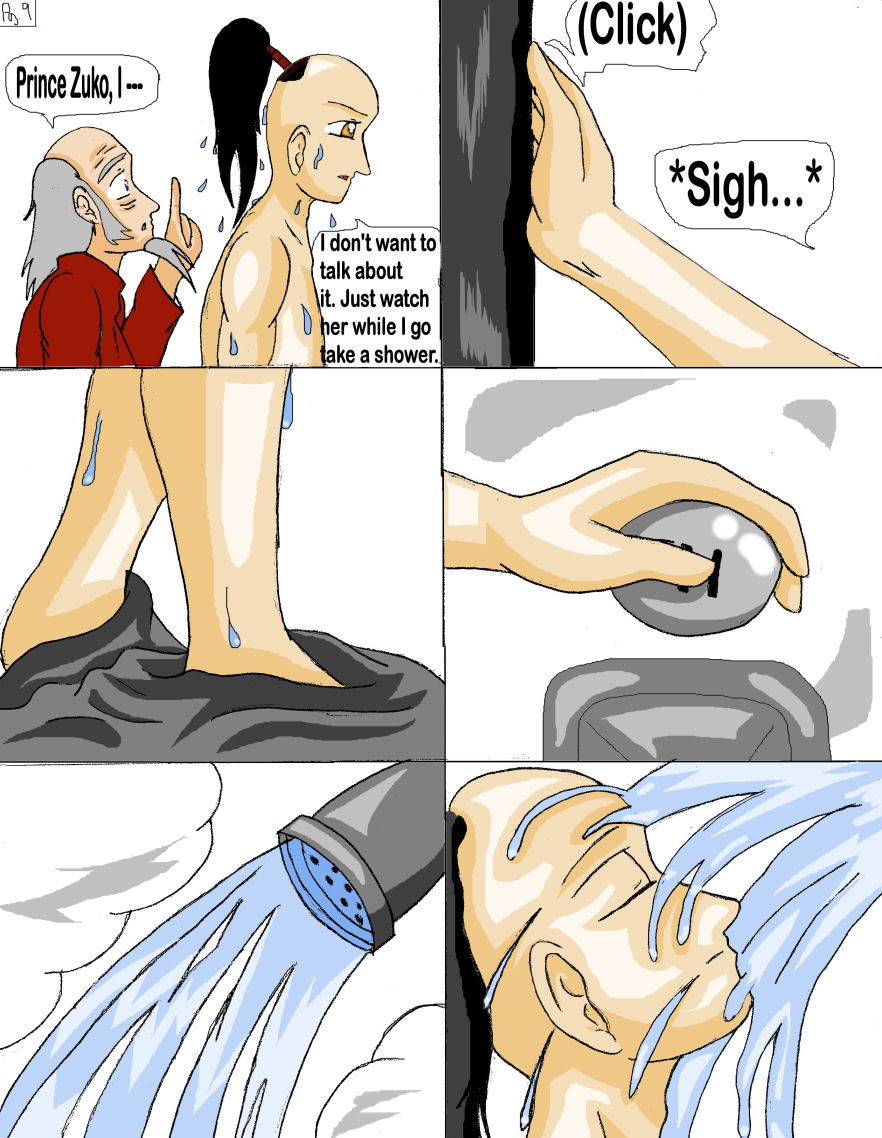 Description
Well, here's the 9th and last page of today! Here's how it goes!
Panel 1:
General Iroh: Prince Zuko, I ---
Zuko: I don't want to talk about it. Just watch her while I go take a shower.
Panel 2:
Door: *Click*
Zuko: *Sigh...*
Panel 3: *The beautiful sound of the clothes hitting the floor... (Nose Bleed)*
Panel 4: *Squeak :3*
Panel 5: *Water running*
Panel 6: *Nose bleed while the water hits his body...*
Well, here's the 9th page of my ZxK Doujinshi! Please comment!
This also goes with my story I wrote! Here's the link:
http://www.fanart-central.net/stories.php?sid=27949
You might have to copy, paste, and delete extra spaces!
Oh, and HAPPY VALENTINE'S DAY! :3
General Info
Comments
9
Media
Unspecified
Time Taken
Reference