ZxK Doujinshi Pg. 10
ZxK Doujinshi Pg. 10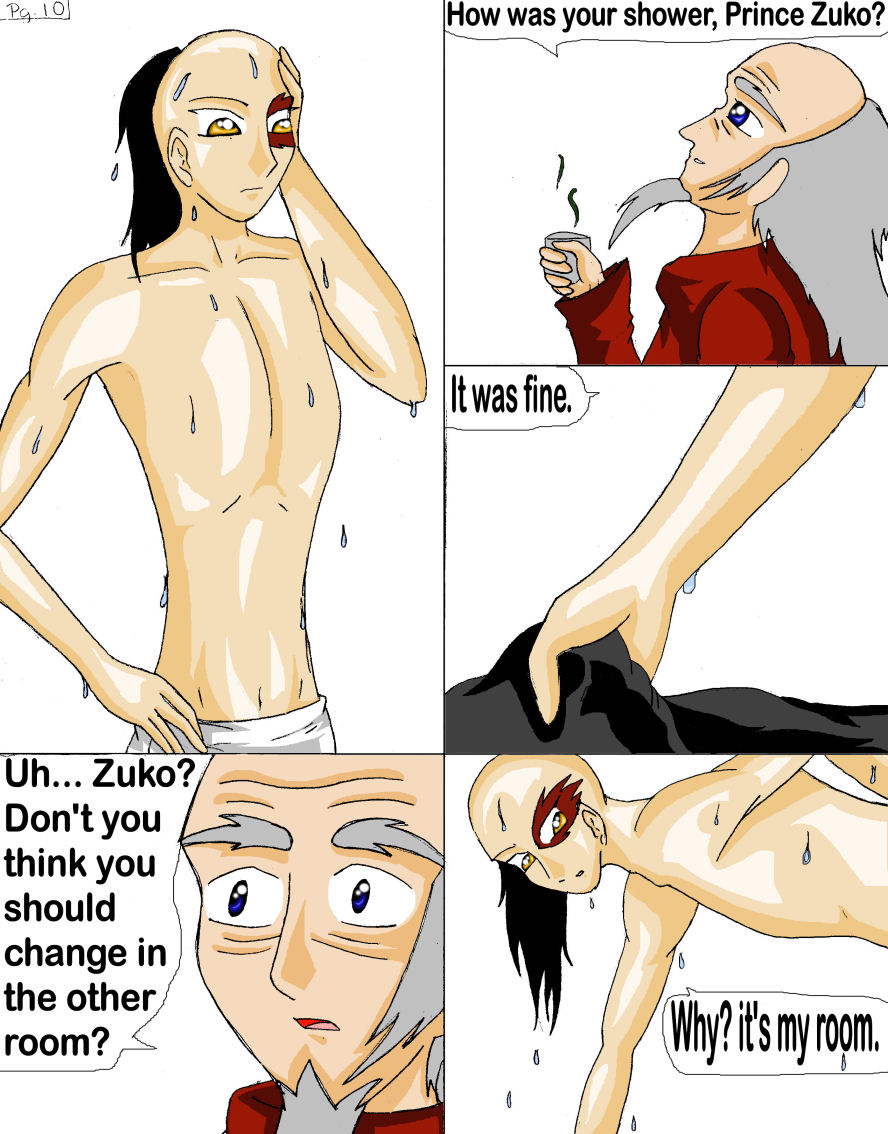 Description
Well, here's the tenth page of my doujinshi already! Wow! Okay, here's how it goes...
Panel 1:
*Serious nosebleed*
Panel 2:
General Iroh: How was your shower, Prince Zuko?
Panel 3:
Zuko: It was fine...
Panel 3:
Iroh: Uh, Zuko? Don't you think you should change in the other room?
Panel 6:
Zuko: Why? It's my room...
Okay, well please comment!
Well, I hope you all will all like it and please comment!
This also goes with my story I wrote! Here's the link:
http://www.fanart-central.net/stories.php?sid=27949
You might have to copy, paste, and delete extra spaces!
General Info
Comments
6
Media
Unspecified
Time Taken
Reference