ZxK Doujinshi Pg. 12
ZxK Doujinshi Pg. 12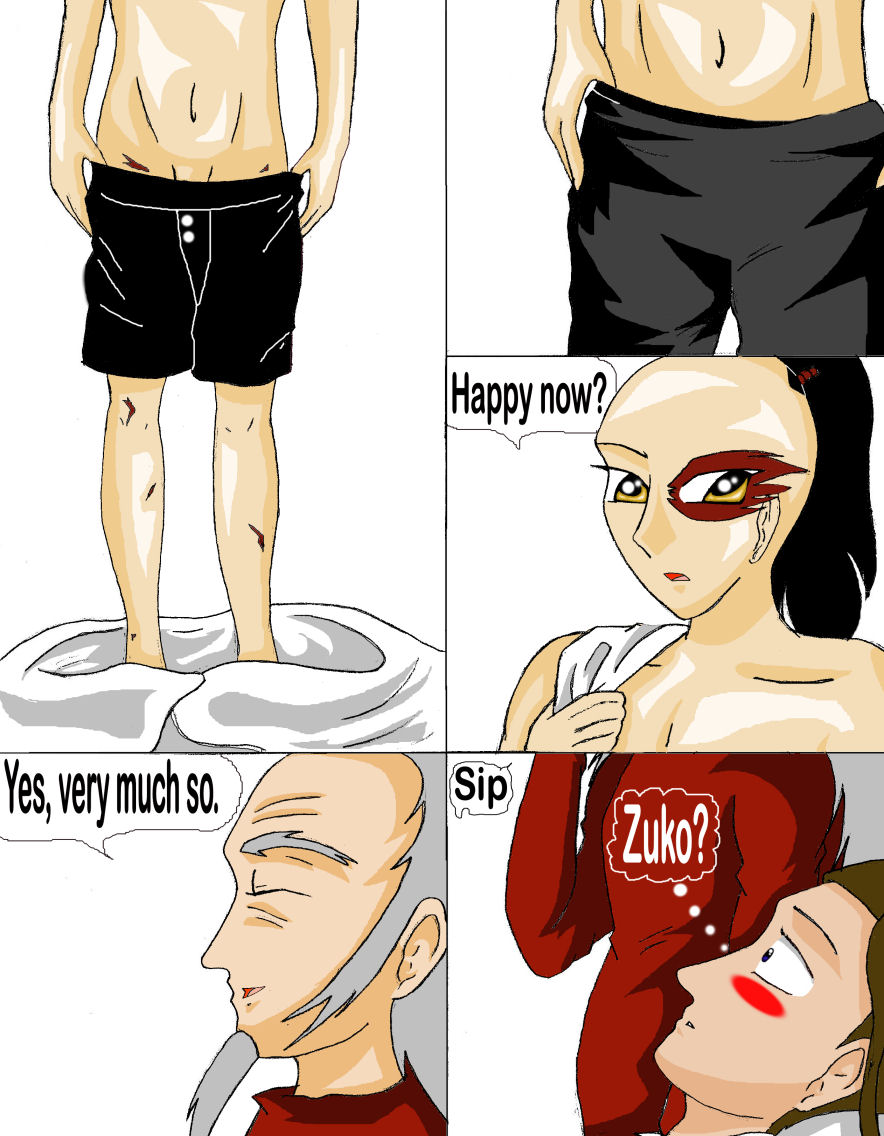 Description
Well, here's how page 12 goes:
Panel 1-2:
* I don't know what sound would be used for this...*
Panel 3:
Zuko: Happy now?
Panel 4:
Iroh: Yes. Very much so.
Panel 5:
Iroh: *Sip*
Katara: (Blushing Madly) Zu--Zuko?
Well, that does it for today! Please comment! Okay, tomorrow, I am only doing 2 pages because I have another pict I have to turn in, so only expect 2 new pages tomorrow!
This also goes with my story I wrote! Here's the link:
http://www.fanart-central.net/stories.php?sid=27949
You might have to copy, paste, and delete extra spaces!
General Info
Comments
7
Media
Unspecified
Time Taken
Reference