Lilica the dragoness
Lilica the dragoness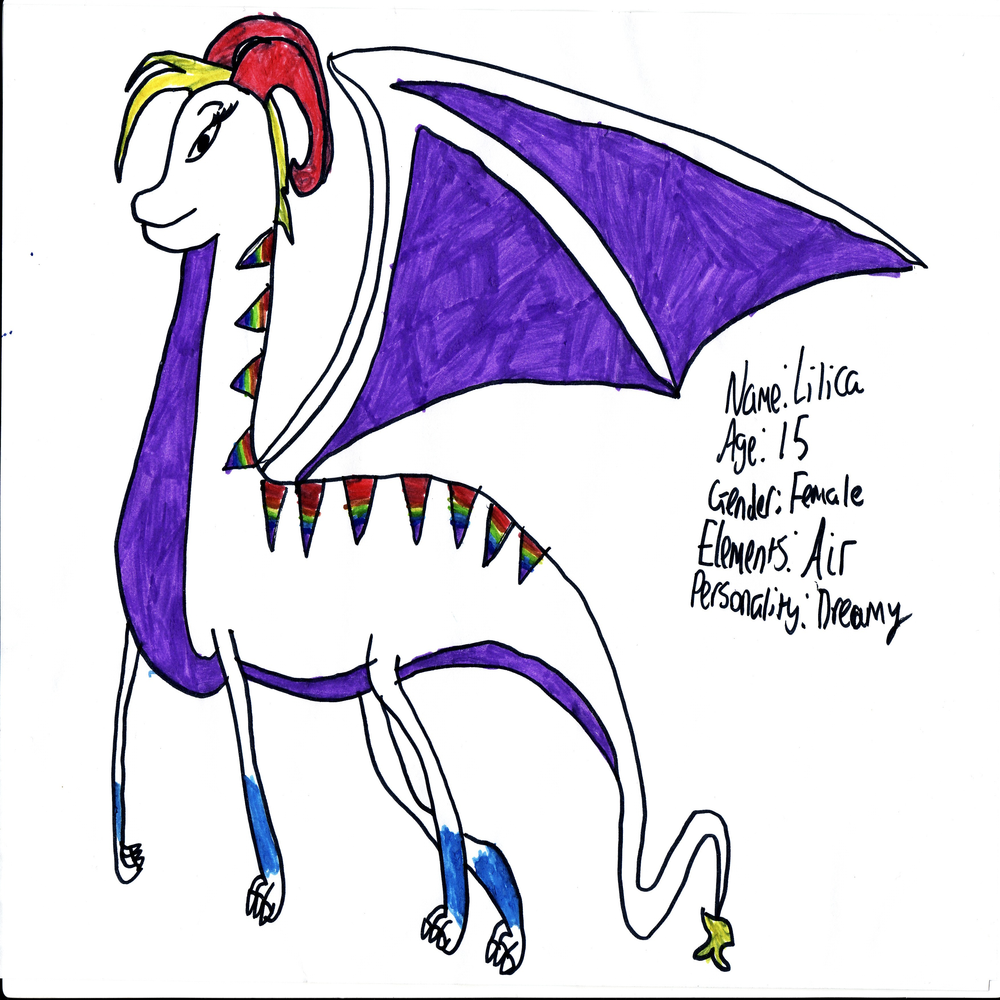 Description
Name: Lilica
Age: 15
Gender: Female
Element: Air
Homeland: Cloud 9

Lilica is a dreamy, easily distracted young dragoness. Living on Cloud 9, she is not afraid of heights and will go to extreme heights in races/challenges to show how a brave a young, dreamy girl can be.

She wields the element of air, which is upgradable to wind and all it's upgrades. Even though it isn't very useful for killing, she likes to use to meditate and relax.

Her dragonfly is Alice, who has a very different personality. Alice is more of a rebel and is very impatient with Lilica. But still, they will always be best friends.