B/W design concept: Jebada
B/W design concept: Jebada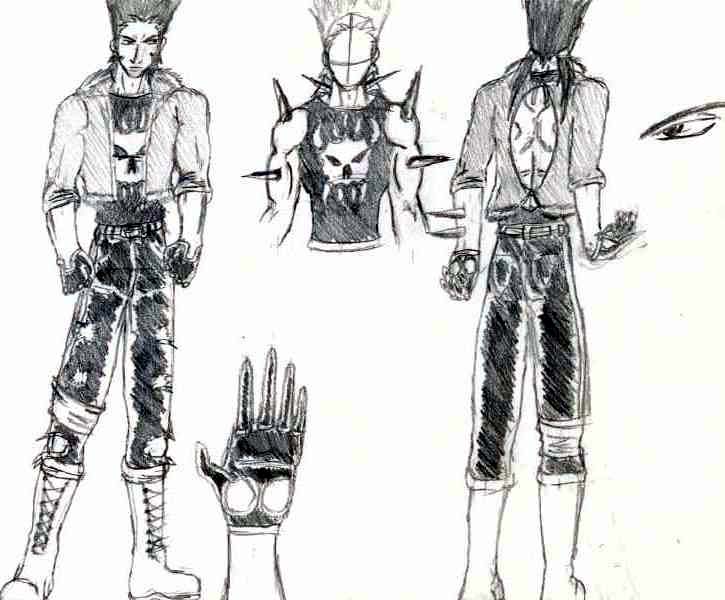 Description
Okay, so school was way too easy today, which is why I drew this. I was thinking of various OCs I've seen here on FAC, and thought of doing a design thing for my buddy Puumpa1's character, Jebada. I really think he's a cool character for some reason, so I did one of those design things you usually see for early concept art on cartoons.

I designed Jebada's outfit because of his powers. I figure if he can sprout spikes, then he'd ruin his clothes most of the time unless there were openings in his outfit. So his pants have holes in them, and his jacket and shirt have a large opening in the back. I figure he shoots spikes from his back often.

So, uh, suggestions or anything are read, accepted, and appreciated.
General Info
Comments
2
Media
Graphite pencil
Time Taken
30 mins.
Reference
for design